Celebrity News
Dallas Cowboys Star Micah Parsons Hits Crazy Front Flips At Trampoline Park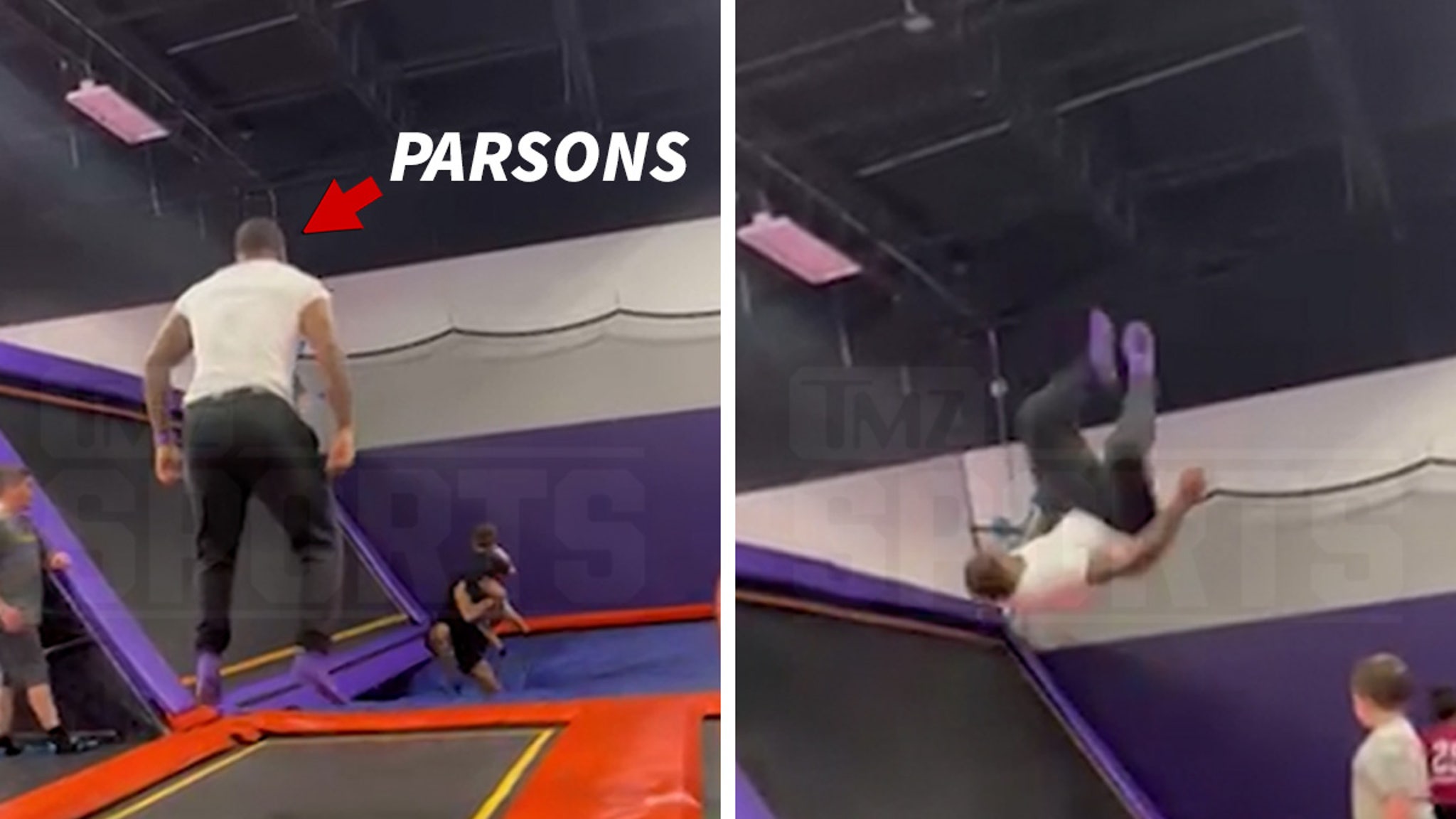 Micah Parsons did his best Simone Biles impression at a trampoline park this month — hitting some insane flips on the mat … and TMZ Sports has video of it all!!!
The Dallas Cowboys superstar performed the wild tricks on a trip with his toddler son to Altitude Trampoline Park in Dallas … and you can see clear as day, his All-Pro athleticism on the field definitely translates off of it.
Parsons hit front flips with ease — and got some SERIOUS air every time he went for the stunts.
The 22-year-old looked like he was having a blast too … wrestling around and laughing with his young son on the floor.
We're told Micah was super nice to everyone at the place — and even posed for pics with some people while there.
And, yes, Cowboys fans, his knees and body were just fine when he got done horsing around.
Season starts in less than four months … and if for some reason it doesn't go well for Micah — at least there seems to be a bright future in gymnastics to fall back on??
Share this news on your Fb,Twitter and Whatsapp