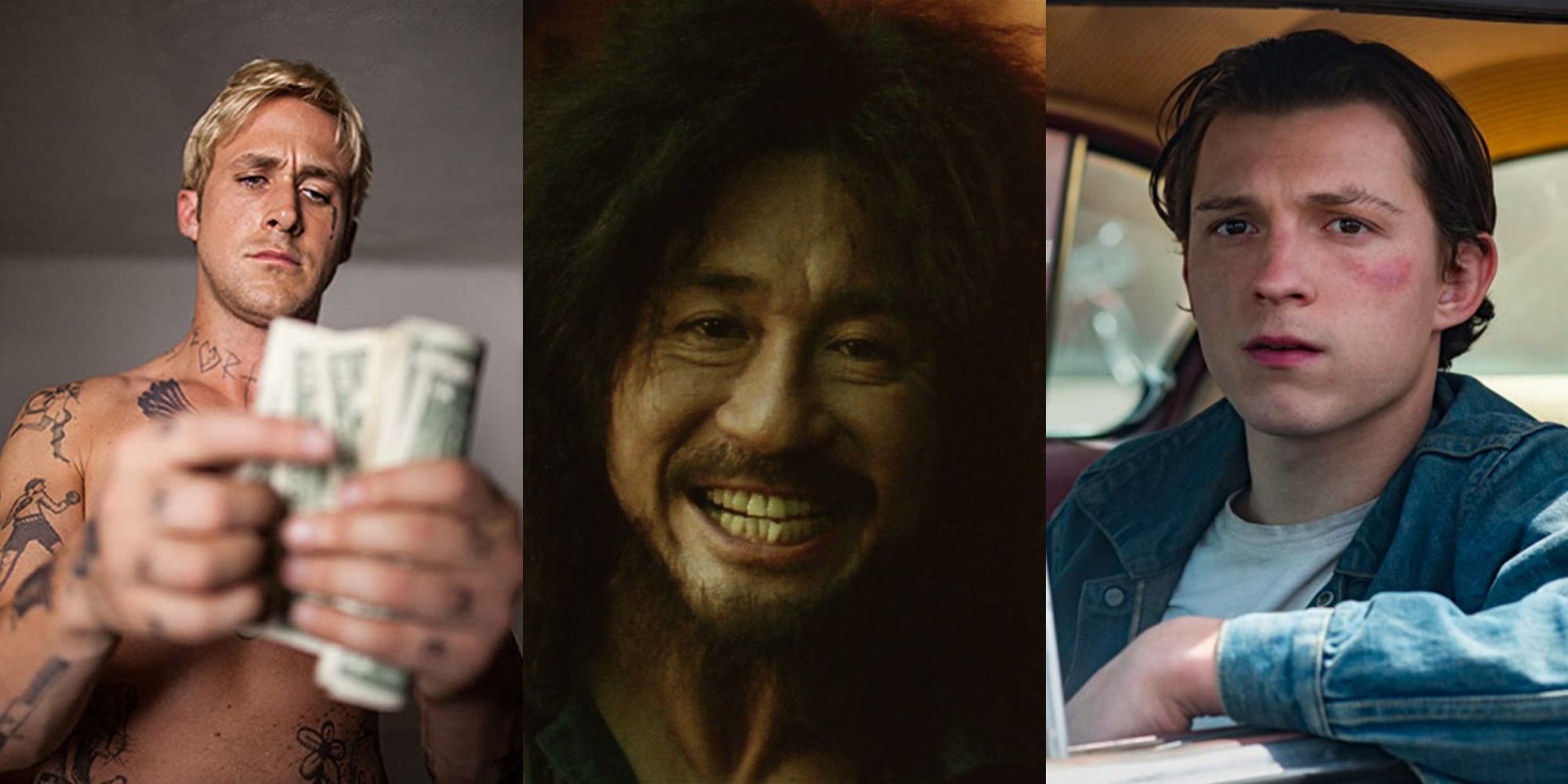 Though themes of revenge can find their way into many movies, a true revenge film always places it as the central motivation of its story. Films such as these often meet much acclaim, placing a twist on the traditionally positive trajectory of a character by instead telling a story of a warm heart turning cold. Thanks to the nature of this setup and the violence it usually necessitates, many revenge films earn acclaim for their action sequences – like Kill Bill or Taken.
RELATED: 10 Terrifying Action Movies That Border On Horror
Whilst the oft-overlooked films listed here have revenge at the core of their plots, it's not solely used as a tool to move characters between action sequences. Instead, revenge is shown as potently toxic, a compulsion with little reward, but also, entrancingly attractive to those in pain.
I Saw The Devil (2011) – Stream On Prime Video
Where Seven is often regarded for treading the line between thriller and horror, this South-Korean film from Jee-Woon Kim swiftly leaps over said line and into a bloodbath. Following a secret agent taking revenge for the murder of his pregnant wife, the protagonist of I Saw the Devil acts in a kind of cold-bloodedness rarely seen on-screen. Billed to be remade by the filmmakers behind You're Next, it'll be hard to upstage the horror of the original.
By stripping away any kind of heroism from the role of an avenger, the film spins a tale of descent, of un-ending torture, and ultimately asks the question of what evil's truest face looks like.
Blue Ruin (2014) – Stream On HBO Max
Jeremy Saulnier reached the mainstream with 2015's Green Room, but his feature from just two years before, Blue Ruin, is equally as deserving of attention. In this revenge/thriller, a homeless man returns home with one simple purpose in mind. Whilst the film starts off slowly and dreamily, it finds itself picking up pace and hurtling towards a bullet-ridden, twisted suburban climax.
Revenge in its relentlessness has frozen the protagonist of this film in time. Boyish and underdeveloped, he never needed to learn anything that could detract away from his self-appointed duty. It's hard to even see anger in the character, as, after so long, revenge has simply become an occupation with barely any emotion.
Memento (2000) – Stream On HBO Max
"John G. Raped And Murdered My Wife" is tattooed bluntly across Guy Pearce's chest in this mind-bending film from Cristopher Nolan. In Memento, adapted from a short story written by Cristopher Nolan's brother, the tattoo is a necessary reminder to the protagonist, Leonard, who suffers from anterograde amnesia. His entire life revolves around avenging his wife, and he has little option otherwise, as the tattoo on his body and a collection of Polaroids give the only clues to his existence.
Approached as a type of utility in the film, revenge is seen as having multiple purposes: giving motivation to someone otherwise bereft of meaning and being a tool for manipulation. The character's dysfunctional memory in this film is only part of what makes him vulnerable; it's his need for revenge that allows the characters around him to manipulate him as they wish.
Upgrade (2018) – Stream On Spectrum
Ultra-violence and science-fiction go together hand-in-hand in this cyberpunk action film from The Invisible Man director, Leigh Whannell. Following a man with quadriplegia who is testing an experimental microchip implant, the film turns into a brilliant succession of set pieces that are choreographed to be viscerally violent.
RELATED: 10 Underrated Action Films From The 2010s You Have To See
Whilst this film may initially seem to present the more traditional kind of revenge story, it becomes more and more introspective as it goes on. Revenge, in the form of the microchip's artificial intelligence, quite literally consumes the main character as the plot moves forwards, ultimately supplying him with a satisfying conclusion, albeit an entirely fake one.
Revenge (2018) – Stream On AMC +
Never has the image of a phoenix been more relevant or prevalent than in Revenge, the first feature film by Coralie Fargeat. Tracing echoes of I Spit On Your Grave, a young woman is raped and subsequently murdered to cover up the crime – but the murder doesn't stick.
Rising from the ashes the heroine of this film portrays the most righteous type of revenge, and like a valkyrie of the desert, she hunts down her predators, one by one. It's a difficult watch, but also a blast.
Super (2010) – Stream On AMC +
In this early effort from James Gunn, a passive husband loses his wife to the influence of a drug kingpin. To get her back, he transforms into the "Crimson Bolt," a superhero who wields a pipe-wrench as a weapon. Along his journey, the charm of his mission attracts the company of a bright-eyed Elliot Page as his sidekick, portraying the character of Libby.
Revenge can indeed be charming and alluring. Superheroes especially show audiences that revenge can be seen through a more agreeable moral lens when framed with the term "justice." Tragically, Super shows how ill-fitted that lens is to the often cruel, real world.
The Place Beyond The Pines (2013) – Stream On Peacock
A film that traverses many themes across multiple generations, The Place Beyond The Pines follows a bank robber and a police officer leaving behind two very different types of legacy. Centering itself around crime, fatherhood, and identity, it's a fantastic character study set in a vividly harsh region of New York.
RELATED: 10 Best Must-See Movies From The Last 10 Years, According To Reddit
Throughout the first portion of the film, audiences witness the events that set the groundwork for a future character's revenge. Instead of the feuding protagonists dueling it out, it's two sons that ultimately come to a head against each other. The fight isn't theirs, but the pain is. It's a true cautionary tale of how revenge can stem from sadness, and how violence can fail as a cure.
Hard Candy (2005) – Stream On Roku
Elliot Page delivers a hypnotically chilling performance in this low-budget horror from 2005. Hard Candy approaches the challenging topic of pedophilia with a twist on the expected dynamic of an older predator and younger victim.
Normally, torture of both a physical and psychological kind is used as a horror-trope to exploit a viewer's innate curiosity, having little to do with the plot and more to do with creating an immediate emotional response. But Hard Candy uses its slow torture as a firmly necessary part of the revenge Elliot Page's character is enacting, making for a unique kind of "sympathetic" horror.
The Devil All The Time (2020) – Stream On Netflix
In The Devil All The Time, the violent nature of a religious zealot is put into riotous practice against the corruption at the heart of his community. Drawing conclusions about the broad unaccountability of society and the false shells of organized religion, this story of backwoods America is brutally unflinching in its depictions of malice.
Besides Robert Pattinson and his peculiar Southern accent, the film largely depicts two characters, a father and son with viciously simple moral coding. Both see the world as made up of good things and bad things, but their problem is knowing what the right thing is to do. It takes things getting personal for that problem to dissipate, however, as revenge then serves as the valid justification for exacting justice, however violent it is, against evil.
Oldboy (2003) – Stream On Shudder
The level to which revenge is at the heart of this film is slowly revealed as its story unfolds. Oldboy was remade in 2013 with some huge differences, but the original opens with the seemingly random punishment of an alcoholic, Dae-Su Oh, who's kidnapped and imprisoned for 15 years in a homemade cell. The plot follows his sudden release and subsequent journey to understand what happened to him.
The way power shifts in this story is a testament to the incessantness of revenge and the way it can become a closed-loop, inciting two parties on a perilous quest of hatred against each other. The ultimate reveal of this film, however, shows a character succeeding in possibly the most complex and cruelest act of revenge ever portrayed on screen.
NEXT: 10 Films To Watch If You Liked Oldboy
Why Captain America (Eventually) Forgave Iron Man for Civil War
About The Author
Share this news on your Fb,Twitter and Whatsapp