Movie/tv News
90 Day Fiancé: Biniyam Shibre Shares Emotional Posts About His Sons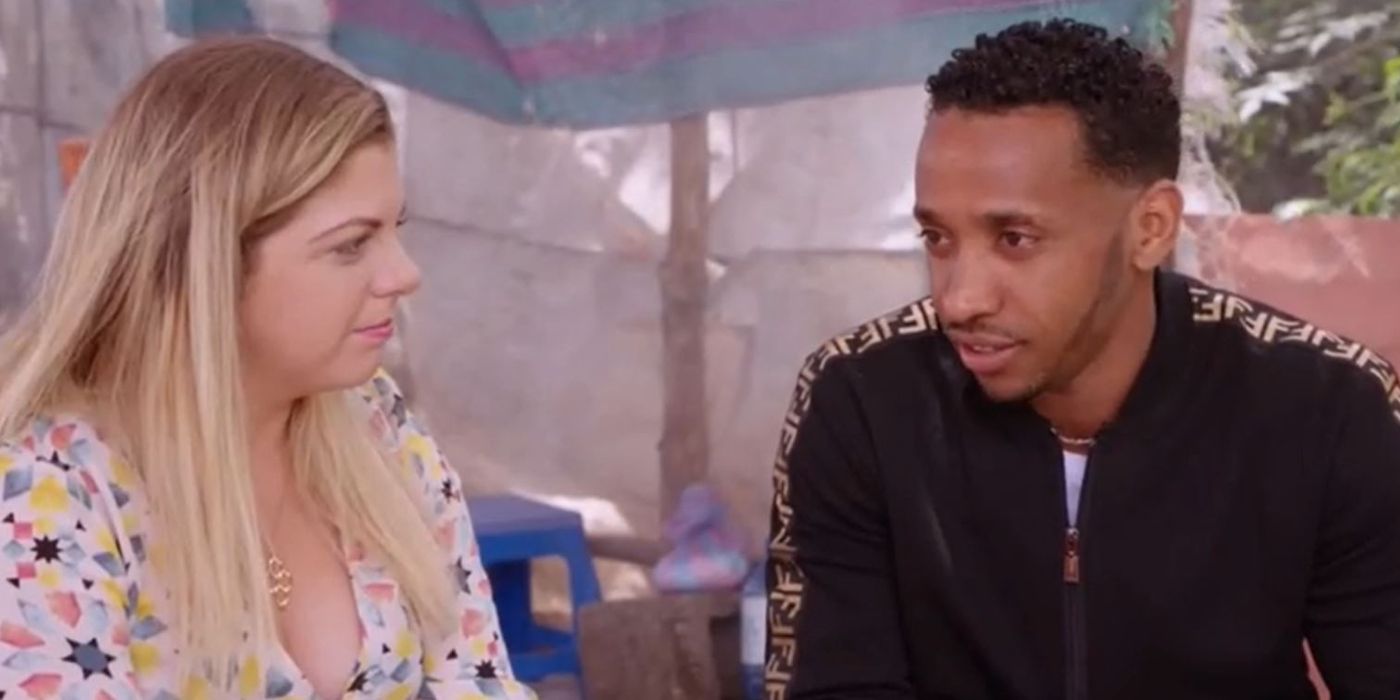 Biniyam Shibre has two sons, Aviel and Simon, from different American women. The 90 Day Fiancé star writes heartfelt notes for both of his kids.
Biniyam Shibre of 90 Day Fiancé shares heartfelt Instagram posts about his sons, Aviel and Simon. Before meeting Ariela Weinberg, Biniyam was married to another American woman named Bria. The couple first got married in Ethiopia and had another ceremony in Iowa on July 28, 2017. Soon, Biniyam and Bria welcomed their first son, Simon. Sadly, the couple didn't have a happily ever after. Bria accused Biniyam of cheating and moved to the United States with their son. Since then, the Ethiopian native hasn't seen Simon.
In 2019, Biniyam again fell in love with another American woman. He met Ariela at a taxi stand outside her hotel, and the two began chitchatting. Soon, they started dating, and just a few months later, Ariela was pregnant with Biniyam's son, Aviel. Although it was an unexpected pregnancy, the New Jersey native was ready to be a mother. After receiving prenatal care in America, Ariela moved to Ethiopia to deliver her baby with Biniyam there.
Related: 90 Day Fiancé: Biniyam Reveals New Transformed Look In Modeling Photos
Even though Biniyam got a chance to move to America last year, it looks like he didn't get to see his first son, Simon, who lives with his mother and stepfather. The 31-year-old reality star posted a couple of adorable pictures of Simon on Instagram to wish him a happy fifth birthday. Biniyam expressed his desire to spend this special day with his son. The 90 Day Fiancé star also mentioned that on the same day last year, he celebrated the popular Ethiopian festival Timkat and asked Ariela to be his wife.
In another post, Biniyam wrote an emotional message for his second son. He posted a video with Aviel and discussed his hopes for him. After losing his family twice, Biniyam now wants to stick by his second son and love him unconditionally. Biniyam hopes that Aviel will have an education and be able to build solid relationships with people "without fear of losing them." 90 Day Fiancé viewers are sad to learn that Biniyam still hasn't got a chance to see Simon. One of his followers said, "He's adorable. I pray that you get to see him soon." Another commented, "May God bring you and your son together."
It is disheartening to hear that Biniyam didn't get to see Simon even though he was in America for at least three months. He is missing out on some of the most crucial years of his son's life. It is possible that Bria is still upset with Biniyam and didn't let him see his son. Still, it is comforting to know that he has Aviel in his life. 90 Day Fiancé viewers hope that Biniyam will soon reunite with Simon as well.
Next: 90 Day Fiancé: Ariela Makes Surprise Move After Marrying Biniyam In U.S.
Source: Biniyam Shibre 1, 2
90 Day Fiancé: Deavan Makes Shocking Claims Against TLC Amid Alina Scandal
About The Author
Share this news on your Fb,Twitter and Whatsapp