Movie/tv News
90 Day Fiancé: Memphis Accused Of Playing Race Card Amid Backlash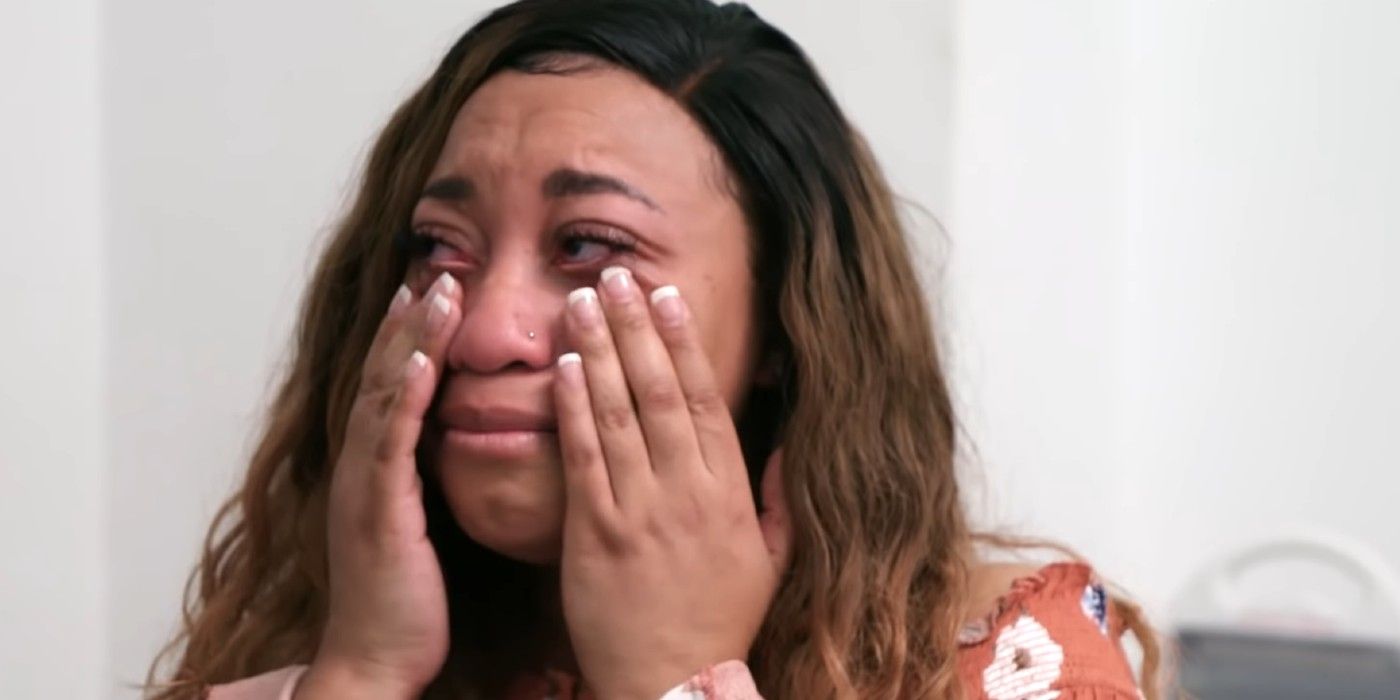 Viewers call out 90 Day Fiancé star Memphis for not taking accountability for her disrespectful behavior and bringing her race into the discussion.
Many 90 Day Fiancé viewers criticized Memphis Smith for using the race card instead of taking accountability for her actions. The 34-year-old reality star recently joined the cast of 90 Day Fiancé: Before the 90 Days season 5 with 28-year-old Moknii Hamza. Memphis and Hamza make up one of the most culturally diverse couples seen on the show, and they are trying to overcome their differences. Memphis is a mother of two who met Hamza eight months ago online. She has now traveled to Tunisia and plans to marry him during her two-week trip.
In the last few episodes of 90 Day Fiancé: Before the 90 Days, Memphis stayed in Hamza's house, and his family welcomed her. Hamza's mother showed her love and acceptance despite their different lifestyles and cultures. However, Memphis became upset with Hamza because his mother stopped them from sharing a bed or being intimate. The nurse practitioner told her boyfriend that she wouldn't marry him if they didn't have sex. As a result, the couple failed to abide by Hamza's mother's rules and broke her trust. This incident upset Hamza's mother, and it also caused some 90 Day Fiancé viewers to call out Memphis on social media.
Related: 90 Day Fiancé: Why Viewers Think Memphis & Hamza's Romance Is Doomed
On Instagram, Memphis tried to defend herself by sharing a lengthy story about equality. She wrote (via @truecrime_jankie) about the role society has played in her relationship with Hamza, saying in part, "This world makes people afraid to love…afraid to live!" 90 Day Fiancé viewers accused the new cast member of playing the race card to divert attention from her disrespectful behavior. A viewer said, "What a deflection post. Everything she does she blames it on other people." Another chimed in, "It has nothing to do with religion, it has to do with respecting someone's home."
Someone even accused Memphis of being lazy and wrote, "Oh lord, the laziness to just play the race/religion card." Previously, Memphis blamed Hamza for the entire incident. In one of her comments, she stated that society just likes to blame women. According to her, Hamza is the one who did wrong by breaking the rules, and everyone should blame him. Memphis also implied that she didn't disrespect Hamza's culture and religion because she isn't a practicing Muslim. She added, "Nor have I ever been asked to convert, nor have I ever said that I would convert, okay?"
Memphis' continuous attempts to defend herself are resulting in more outrage. She doesn't seem to understand the main reason why she's getting backlash. All told, 90 Day Fiancé viewers aren't warming up to Memphis. They believe she made a mistake but isn't owning up to it. If she had apologized to Hamza's mother, it probably would have made audiences change their minds. However, she now blames race or Hamza, which most 90 Day Fiancé viewers don't think is right.
Next: 90 Day Fiancé: All Of Hamza's Red Flags That Prove He's Using Memphis
Sources: Memphis Smith/Instagram, @truecrime_jankie/Instagram
90 Day Fiancé: David & Annie Ring In New Year With Unexpected Castmates
About The Author
Share this news on your Fb,Twitter and Whatsapp