Movie/tv News
90 Day Fiancé: Reasons Why TLC Won't Fire Alina For Using Racial Slur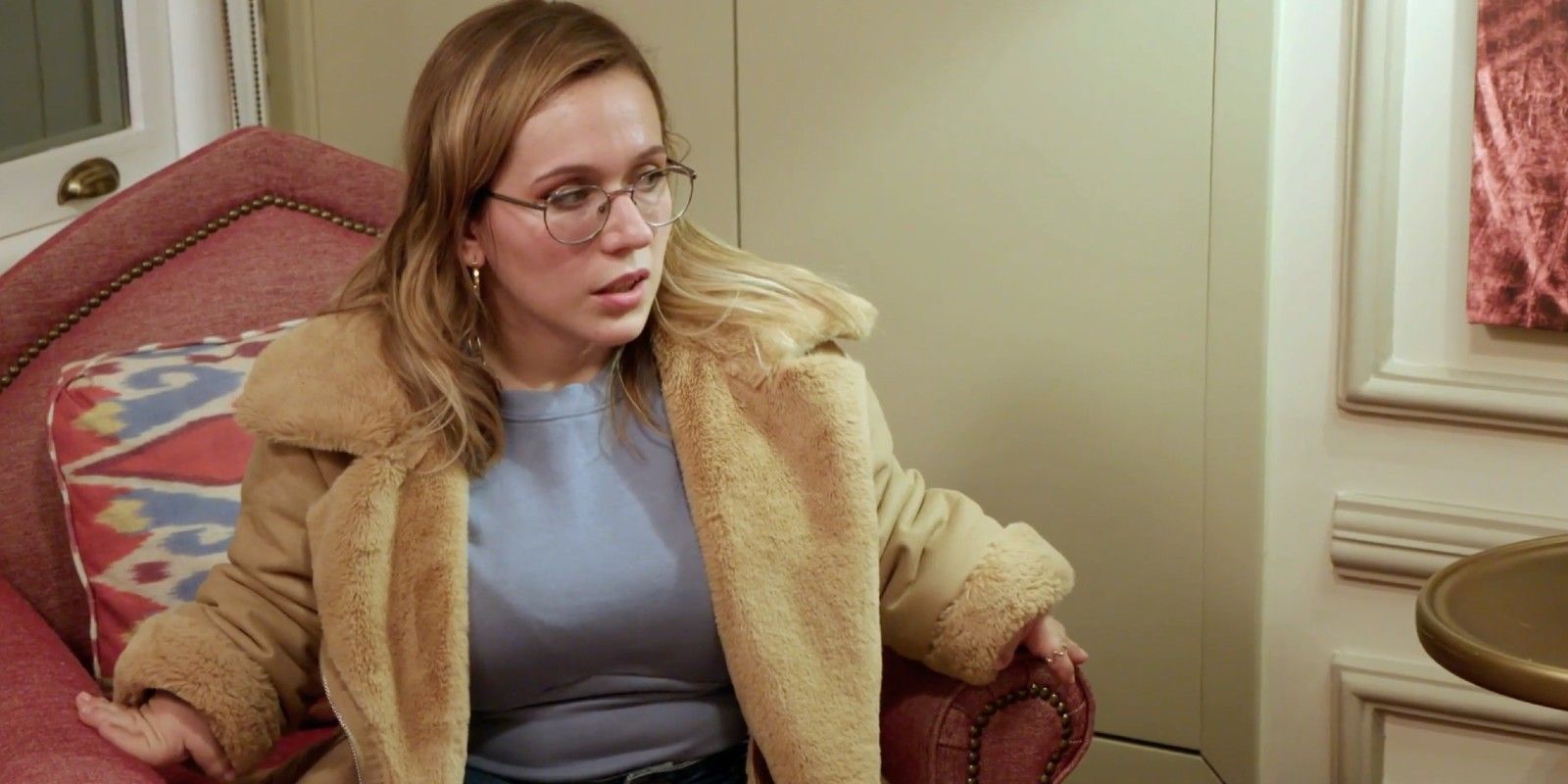 90 Day Fiancé viewers have solid reasons to believe that TLC won't cut ties with Alina Kasha despite her using racial slurs many times in the past.
Alina Kasha is in a lot of trouble for using racial slurs on her old social media posts, but many 90 Day Fiancé viewers don't think that TLC is willing to fire her just yet. Overall, the network did cut ties with Lisa "Babygirl" Hamme who appeared on Before the 90 Days season 4 with Usman "Sojaboy" Umar. Like various other couples on the show, Lisa and Usman have had trust issues that were amplified due to their cultural differences. Alas, things got even worse when Lisa used the n-word with her then-husband. It caused the network to pull the plug on her contract.
Now, new reality star Alina seems to be in a similar boat. She recently rose to popularity after being featured on 90 Day Fiancé: Before the 90 Days season 5 with Arizona resident Caleb Greenwood. Initially, most fans disliked Alina's on-screen boyfriend and supported her. In the last week, however, it's Alina who's been getting a massive backlash for using the racial slurs multiple times. When fans called her out for using the n-word, she apologized and defended herself by saying that she isn't American.
Related: 90 Day Fiancé: Jasmine Reveals Her Views On Racism Amid Alina Scandal
Many 90 Day Fiancé viewers expect TLC to cut ties with Alina just as they did with Lisa. However, there are a few reasons why the network will probably not fire her yet. The first reason seems to be the fact that the whole season is already filmed. If the producers edit out Alina's segments, it would only lead to uneven and potentially confusing episodes, which won't be entertaining. Some fans also think that the network may want to profit from Alina's racism controversy. Thus, they'll continue to show her on the spin-off. A fan said (via Reddit), "People hear about her and now want to watch to see the racist person."
Another big reason why TLC won't fire Alina is due to how many viewers had fallen in love with her as someone who is constantly overcoming her condition called Diastrophic Dysplasia. Fans think that the 27-year-old reality star has a compelling storyline since she suffers from such a rare condition. Someone else implied that TLC only cares about viewership, and Alina is "basically 75% of the drama."
While a few 90 Day Fiancé fans are still interested in watching Alina, many have lost interest in her storyline due to her previous actions. There are also reality TV bloggers who are refusing to cover her storylines any further. Nonetheless, it's unlikely that she will get sacked. TLC usually doesn't consider an individual's casting as it pertains to what is being said about them on social media. For now, it looks like the network is ready to keep airing Alina on the 90 Day Fiancé spin-off.
Next: 90 Day Fiancé: How Big Ed & Alina Kasha Are Cut From The Same Cloth
Source: Reddit
90 Day Fiancé: Alina Caught Making Another Racially Insensitive Remark
About The Author
Share this news on your Fb,Twitter and Whatsapp