Movie/tv News
Animal Crossing Player Perfectly Recreates Spirited Away's Train Scene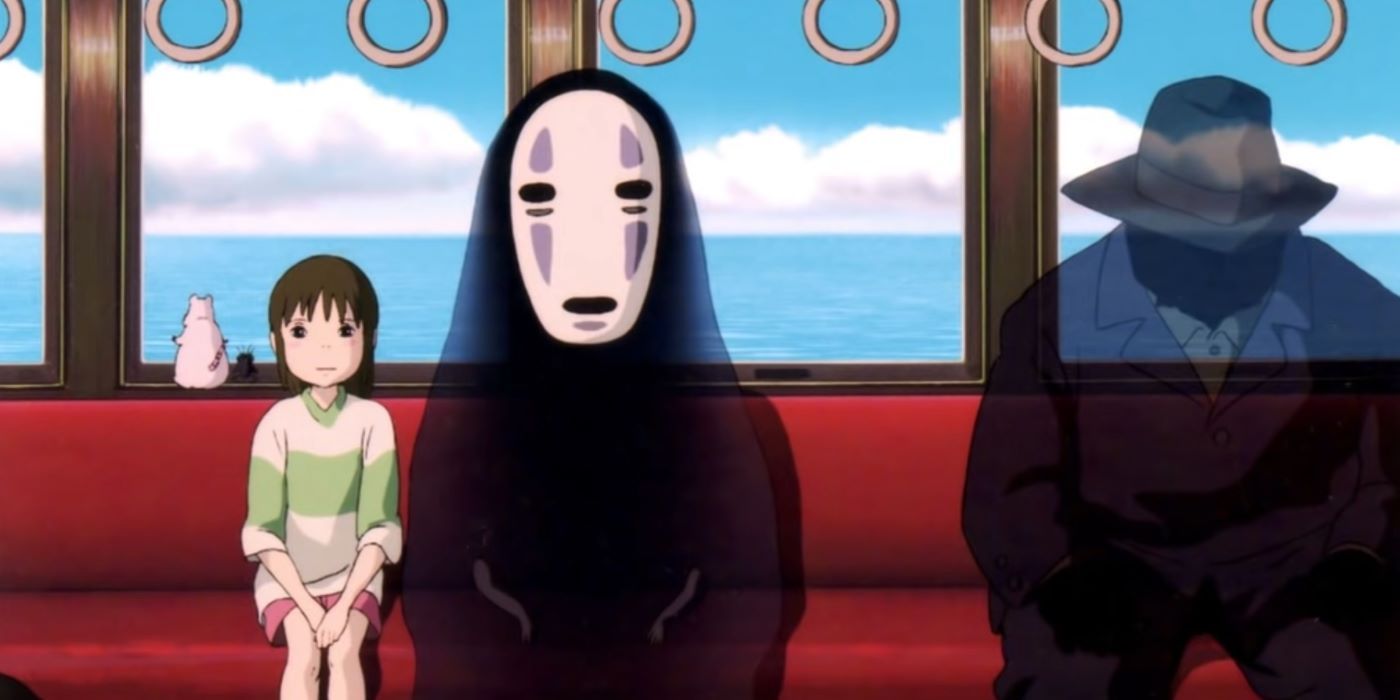 An Animal Crossing: New Horizons player recreated the train scene from Studio Ghibli's animated film Spirited Away, thanks to some moving wallpaper.
An Animal Crossing: New Horizons player recently unveiled their recreation of the train scene from the 2001 Japanese animated film Spirited Away. The Studio Ghibli movie's train scene is considered one of its most riveting, in part due to its vague messaging and implications surrounding the topics of death and the afterlife. The scene also features protagonist Chihiro alongside antihero spirit No-Face, the latter of which is particularly popular with the movie's audiences for his complexity.
Although the link between gaming and Spirited Away might not appear strong at first, gamers and fans of the animated film frequently overlap in a variety of ways. Thunder Lotus, the studio behind Spiritfarer – a hit indie game that involves players assuming the role of a ferry-master that helps spirits pass into the afterlife – recently revealed that Spirited Away served as strong inspiration for the game's premise and concept. Similarly, gamers have used a variety of other titles to produce recreations of Spirited Away's world and scenes – with Animal Crossing: New Horizons frequently acting as a clean canvas for such work.
Related: Which Animal Crossing Facilities Are Best In Happy Home Paradise
In a video from Reddit user pepper_gecko, Chihiro and No-Face are riding the spirit realm's train – however, in this situation, within the game of Animal Crossing: New Horizons. pepper_gecko's playable character is dressed like Chihiro, clad in her recognizable green-and-white-striped shirt and pink shorts. To the right is No-Face, brought to life thanks to the game's new DIY glow-in-the-dark wall stickers. As displayed in pepper_gecko's video, their train set-up appears to authentically move – revealed in the post's comments to be an effect achievable through the use of moveable wallpaper from Animal Crossing character Saharah.
pepper_gecko's Animal Crossing crossover with Spirited Away is not the first of its kind. Given the creative freedom available to ACNH players, Spirited Away has made appearances in the Nintendo game in the past. Earlier this year, an Animal Crossing: New Horizons player made the film's iconic bathhouse and bridge, transforming their island into the ethereal world of Spirited Away. More recently, another player recreated some of the film's most memorable scenes, such as the scene when Haku is attacked by paper birds.
While Spirited Away itself is a deeply moving, artful movie; it appears to inspire a great deal of meticulous and impressive recreations within video games. That said, Animal Crossing – in particular – has the features and mechanics to replicate the film's most recognizable moments, making way for some imaginative Spirited Away builds. Given the Studio Ghibli movie's enduring presence in the public eye and hearts of many, pepper_gecko's Animal Crossing: New Horizons creation won't be the last of its kind.
Next: How Many Villagers Are In Animal Crossing After 2.0 & Happy Home DLC
Animal Crossing: New Horizons is available on Nintendo Switch.
Source: pepper_gecko/Reddit
Halo Infinite Fractures: Tenrai Event Pass Is Frustrating Players
About The Author
Share this news on your Fb,Twitter and Whatsapp