Movie/tv News
Bachelor: Jesse Palmer Admits Clayton Echard's Season Is 'Very Stressful'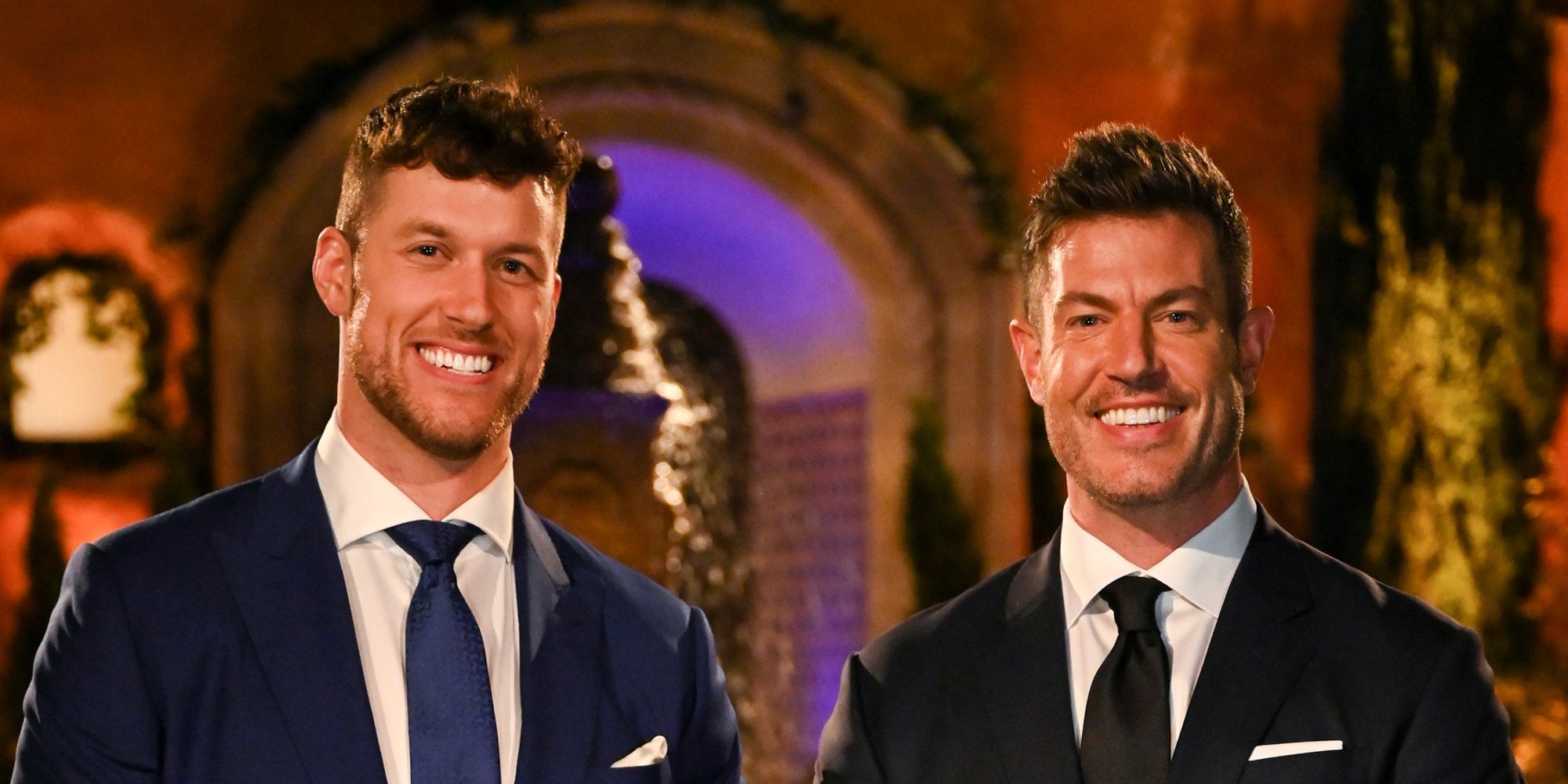 Bachelor Host Jesse Palmer admits Clayton's season has been 'stressful'. Season 26 has been unconventional from the beginning, to say the least.
First-time Bachelor host Jesse Palmer is talking about how stressful Clayton Echards season has been. Jesse Palmer made a lot of buzz back in September when it was announced he would be the new host of the franchise following longtime host Chris Harrison's termination. Jesse started his relationship with the show back in 2004 when he was The Bachelor for the fifth season. From then on he went to work for ESPN as a studio analyst and hadn't appeared on any Bachelor-related shows again until Clayton's season.
Clayton Echard was announced as The Bachelor on November 30th, much to Bachelor Nation's surprise. The fans were in the middle of Michelle Young's season of The Bachelorette, which saw various heart-wrenchingly touching backstories from some of the men. Contrastingly, Clayton had appeared to be a lovely, but quiet, member of the cast. He didn't seem to make much of an impact on either Michelle or the storyline, so it was a shock to fans when he was announced. From the beginning, it seems Clayton has been taking The Bachelor at his own pace. The franchise has seen this before, with Bachelors Arie Luyendyk Jr., who proposed to Becca Kufrin only to take his proposal back several months later and propose to the runner-up, Lauren Burnham. But most of the changes the franchise has seen occur towards the end of the show. Clayton, on the other hand, was straying the path right from the get.
Related: Bachelor: Clayton Echard Reveals How He Was Cast In Michelle's Season
Before the girls have even gotten out of the limo one of the contestants, recently engaged Salley meet with Clayton to tell him she was considering leaving. In a last-ditch attempt to keep her there Clayton offered her a rose, something that's never been done so early on. Jesse Palmer explained to E! how unusual this whole season has been, "And there's so much more ahead, things that [have] people, myself, and our producers sitting on the edge of our seats, because we just couldn't believe what was happening. We had never seen it before, there was no precedent for it." Even later in the season, Clayton finds out one of the girls, who already has a rose, may have a friend with benefits back home and is considering revoking it. "Clayton potentially now may take a rose back, that'll be the first time that happens," Jesse continued.
This whole ordeal would already be a lot for a seasoned host, but considering this is Jesse Palmer's first time, it's overwhelming. While he did call Clayton's tactics "refreshing" for the franchise, Jesse also mentioned how Clayton's unconventional style has affected his first season hosting, "Now, as a host, that can also be very stressful. Because you have to be willing to go there with him to help him get through it. So it's a little bit of all the feelings that I'm having right now with Clayton," he said.
Being the host of The Bachelor means being with The Bachelor at every turn. If Clayton wants to do something in his journey, Jesse has to give the okay. In that regard running around, especially with someone like Clayton who's inclined to go off script, can be pretty nerve-wracking. Clayton seems to be willing to do nearly anything to find his forever person. And if the sneak peeks are any indication, that may lead to a lot of work on Jesse's end.
Next: Bachelor: Why Clayton Echard Isn't Emotionally Ready For An Engagement
The Bachelor airs Mondays at 8 p.m. EST on ABC.
Source: E!
The King's Man Is The Best In The Series (No Matter What The Critics Say)
About The Author
Share this news on your Fb,Twitter and Whatsapp