Movie/tv News
Batgirl Set Video Shows Brendan Fraser's Firefly In Action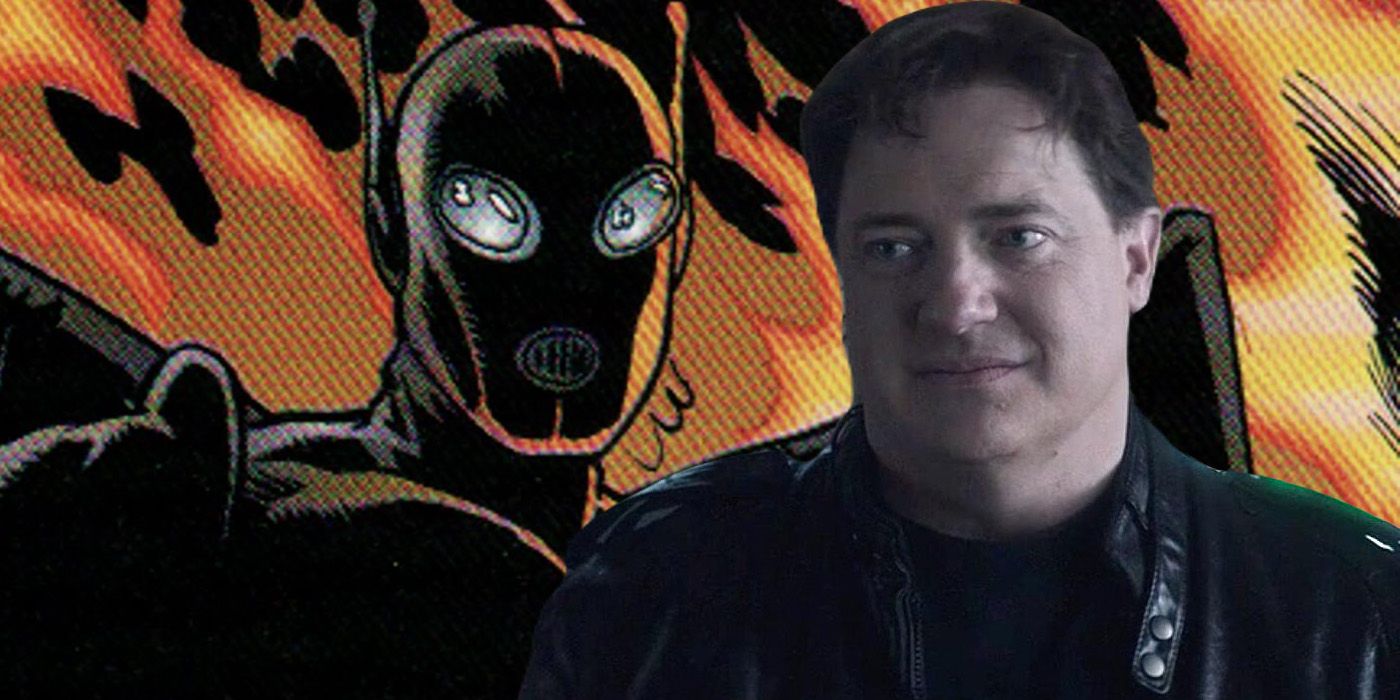 A new Batgirl movie set video emerges showing Brendan Fraser's Firefly in action as he casually strolls out of a building he seemingly set ablaze.
A new Batgirl movie set video emerges showing Brendan Fraser's Firefly in action as he casually strolls out of a building he seemingly set ablaze. Created by France Herron and Dick Sprang, Garfield Lynns made his debut in 1952's Detective Comics No. 184 as a robber utilizing lighting effects for his crimes before being reimagined as a pyromaniac following the Crisis on Infinite Earths reboot. Firefly has since gone on to become one of Batman's more iconic recurring villains and part of his rogues gallery.
Fraser becomes the latest actor to portray Firefly in a live-action capacity following Andrew Dunbar's portrayal in Arrow season 1 and Michelle Veintimilla and Camila Perez's new take in Fox's Gotham. Fraser's villain will also mark the star's DC Extended Universe debut alongside Leslie Grace as Barbara Gordon/Batgirl and Jacob Scipio, Rebecca Front, Corey Johnson and Ethan Kai in undisclosed roles, while J.K. Simmons returns as Gotham City Police Commissioner Jim Gordon and Michael Keaton as Bruce Wayne/Batman. Following an elongated development cycle, Batgirl officially began filming in late November 2021 and new looks continue to emerge from the shoot.
Related: The DCEU Already Has A Problem With Brendan Fraser's Batgirl Villain
As production continues on the project, a new Batgirl movie set video has released via Reddit user Aduong on the DECUleaks subreddit. The video shows Brendan Fraser's Firefly in action as he emerges from a burning building in Gotham City at night. Check out the exciting brief set video below:
Click here to see the original post
Though the Batgirl set video is relatively brief and doesn't show Firefly in his comic book suit, it is an interesting tease of the menace to come from the villain. It also marks the second proper look audiences have gotten at Fraser's villain from the set of the movie since production got underway, with the previous coming as co-director Adil El Arbi shared a video of the cast and crew surprising the star on his birthday. Both looks at Firefly show a more grounded approach to adapting the character's looks, with the first showing him in a workman's smock while the new set video sees him in a general winter's coat and baseball cap.
While many are excited to see Leslie Grace don the cape and cowl in the titular role, a lot of Batgirl's attention is being directed towards Fraser's part in the film. Not only does it mark one of his latest high-profile roles since making a comeback with Showtime's The Affair, it also marks one of his rare villainous performances and his second DC Comics-based project alongside HBO Max's acclaimed Doom Patrol, which is currently working on its fourth season. Audiences won't have to wait too long to see Fraser's Firefly as Batgirl is scheduled to hit HBO Max sometime this year.
More: Brendan Fraser's Batgirl Role Can Fix A DCEU Villain Problem
Source: Aduong/Reddit
The Batman (2022)Release date: Mar 04, 2022
Black Adam (2022)Release date: Jul 29, 2022
The Flash (2022)Release date: Nov 04, 2022
Aquaman and the Lost Kingdom (2022)Release date: Dec 16, 2022
Shazam! Fury of the Gods (2023)Release date: Jun 02, 2023
Every Batgirl Set Photo: What They Reveal About The Movie & DCEU
About The Author
Share this news on your Fb,Twitter and Whatsapp