Movie/tv News
Black Panther Reveals How Vibranium Has Corrupted Wakanda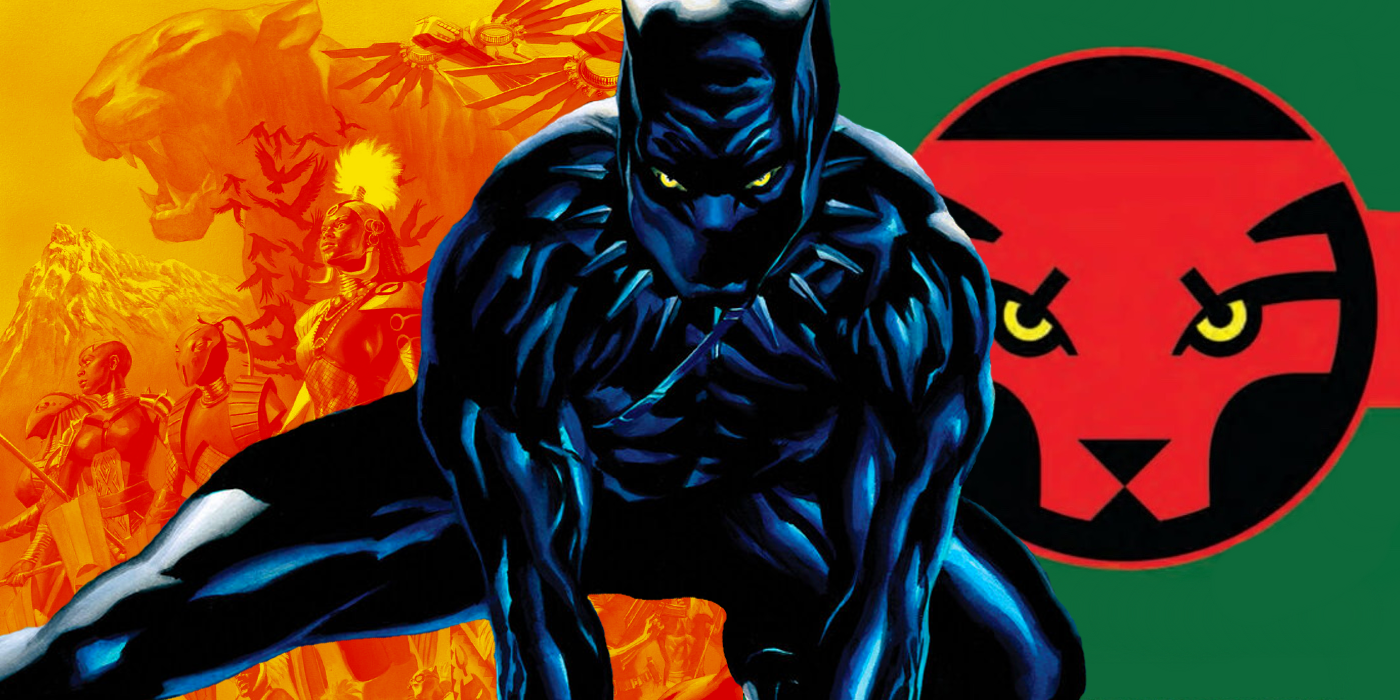 In a preview for Black Panther #200, on sale January 26, readers get a new view of Wakanda from a hero who sees it as deeply corrupt.
Warning: contains preview images for Black Panther #200!
There is a corruption growing in Black Panther's home country of Wakanda; one that threatens to destroy the nation from within. In a special preview for Black Panther #200, readers learn that all is not well in Wakanda, as greed and corruption have spread to all parts of society – which does not bode well for Black Panther, who is dealing with troubles of his own. The issue is on sale in print and digital January 26.
Wakanda is one of the most powerful nations in the Marvel Universe, thanks in part to its huge stores of the precious metal vibranium. This has given Wakanda a huge advantage on the global stage, even as the rest of the African continent was being ravaged by colonialism and the slave trade. Recently, Wakanda's ruler, the Black Panther, converted the country into a democracy, abdicating the absolute rule he once had over it. It was also revealed that, years prior, Black Panther sent Wakandan sleeper agents out into the world to safeguard the country's interests. Now, someone has begun targeting these agents. Black Panther must now track down whoever is behind these killings, all while trying to keep the agents' existence a secret. In the meantime, corruption is spreading in Wakanda. The giant-sized issue is written by John Ridley, with art by Juann Cabal and Ibrahim Moustafa, colored by Matt Milla and lettered by Joe Sabino.
Related: Black Panther's New Marvel Origin May Depend on the Fantastic Four
As the preview opens, Black Panther is conferring with Bast, the guardian of the Panther Clan. She tells Black Panther she has "fallen victim to treachery" and only he can save her. Bast tells Panther that whatever is killing her has spread to the vibranium mines as well as the nation's crops. She concludes by saying "should I die…so would Wakanda." The preview shifts focus, and an unnamed narrator describes the greed and corruption that is spreading through Wakanda – and it comes back to the nation's reserves of vibranium. As the narrator relates this, readers see scenes of Wakandan wealth and opulence.
In the past, Wakanda was portrayed as a borderline utopia, with technological achievements that far out stripped other nations, and Black Panther was its wise, benevolent monarch. But while Wakandans enjoy a high standard of living, recent years have begun to show the country's darker aspects. During Ta-Nehisi Coates' acclaimed run, fans discovered the Intergalactic Empire of Wakanda, a dark mirror of the Earth-bound Wakanda, one built on conquest and fear.
The narrator seems to be Tosin Oduye, a new Wakandan hero teased by Marvel who shuns Wakanda's technological development and may not be fond of T'Challa. While Oduye will apparently be a heroic presence in the comics, it remains possible that they're responsible for the attacks on Black Panther's sleeper agents. Whoever is responsible for the attacks may also resent Black Panther changing up the country's traditional government to a democracy. The nation of Wakanda has been viewed as an incorruptible paradise, but not everyone agrees, and now it falls on Black Panther to address the growing unrest in his country.
Next: Black Panther & Storm's New Daughter Arrives in Dark Ages
90 Day Fiancé: What Happened To Before The 90 Days Cast This Week (Jan. 10)
About The Author
Share this news on your Fb,Twitter and Whatsapp