Movie/tv News
Bruce Campbell Jokes Sam Raimi Asked Him For Money To Make Spider-Man 4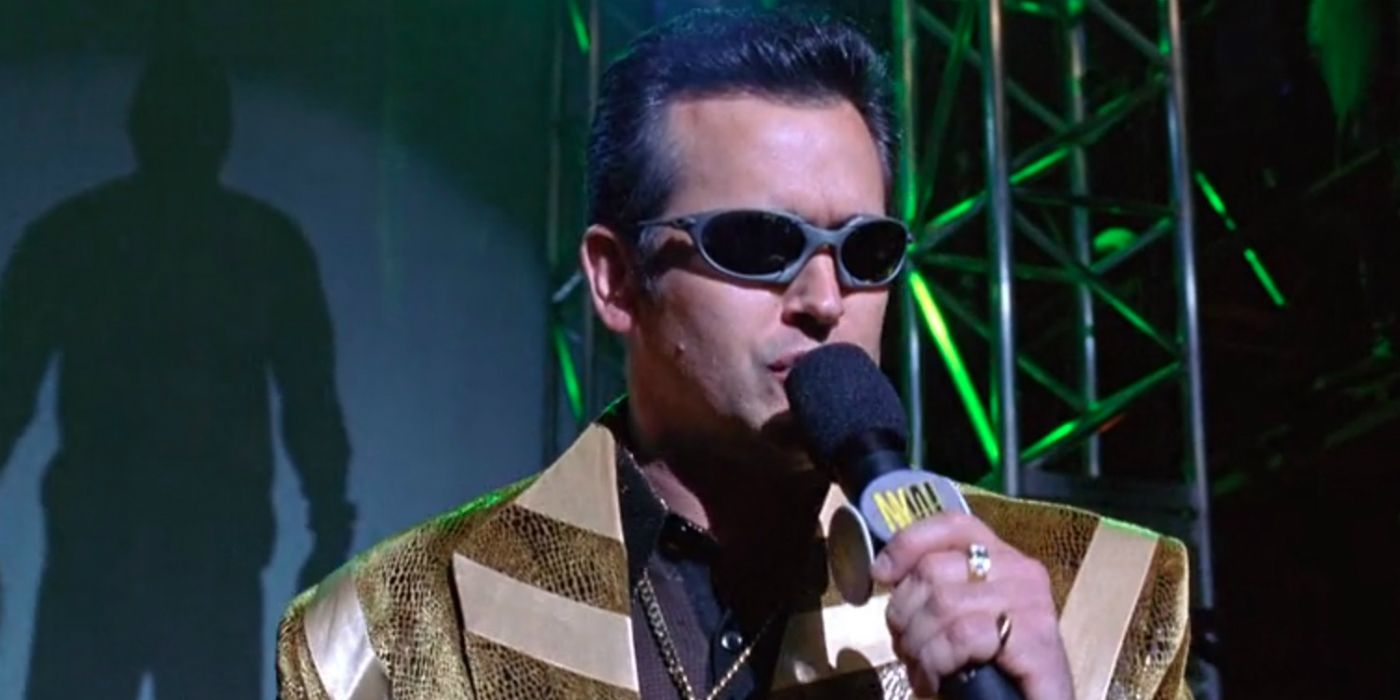 In the wake of Spider-Man: No Way Home, Bruce Campbell jokes director Sam Raimi asked him for enough iTunes gift card codes to make Spider-Man 4.
In the wake of Spider-Man: No Way Home, Bruce Campell jokes director Sam Raimi asked him for money to make Spider-Man 4. Campbell worked with Raimi on the first three Evil Dead films before returning for Ash vs. Evil Dead. After making a name for himself in the 80s and 90s via the horror genre, Raimi was brought on to helm Sony's Spider-Man trilogy starring Tobey Maguire beginning in 2002, which he is perhaps best known for today.
While Campbell didn't necessarily have a supporting role in those Spider-Man films, he did infamously cameo in each film. The actor played the Ring Announcer in Spider-Man, the "Snooty Usher" in Spider-Man 2, and a Maître d' in Spider-Man 3. Campbell would've almost certainly gone on to appear in Spider-Man 4. Despite a completed Spider-Man 4 script, plans for the fourth film in Raimi's universe were ultimately abandoned in favor of Marc Webb's 2012 The Amazing Spider-Man reboot of the franchise, starring Andrew Garfield. The recent release of Sony and Marvel Studios' Spider-Man: No Way Home has reinvigorated interest in Sony's previous iterations of the eponymous webslinger.
Related: Spider-Man: Every Bruce Campbell Cameo in Sam Raimi's Trilogy
Campbell recently took to Twitter to troll Raimi over cries for Spider-Man 4. The tweet features a screenshot of a faux direct message from Raimi asking for "1500 in iTunes gift card codes" to fund Spider-Man 4 starring "Tony Maguire." Unfortunately, Marvel Studios President "Kevin Fiegey" wouldn't award the director a Doctor Strange-esque budget. Check out the tweet below:
Click Here to View the Original Post
Raimi is set to make his return to the comic book genre courtesy of this year's Doctor Strange in the Multiverse of Madness. Originally, the director of the first Doctor Strange, Scott Derrickson, was supposed to return for the sequel, but left the project due to creative differences. Feige and company instead brought in Raimi, which is more than an appropriate choice considering Multiverse of Madness is being teased as the MCU's first horror movie. That being said, fans hope Raimi and Campbell's cameo tradition will continue in the upcoming film . In fact, Campbell teased his involvement last February, on April Fools' Day, and then again in July.
It seems very likely Campbell will appear in Doctor Strange in the Multiverse of Madness, but less likely he'll appear in a Spider-Man 4. One could argue that Spider-Man: No Way Home leaves the door open for reprisals by Garfield and Maguire's characters and, in turn, The Amazing Spider-Man 3 and Spider-Man 4. However, the latest MCU film also offers those characters closure, setting up a future that wouldn't align with either of those projects as they were once imagined. Still, Raimi's Multiverse of Madness will feature a potentially endless array of mutliversal characters. Suffice to say, Maguire's Spider-Man is rumored to have a cameo in the film. If the demand remains high, the powers could appease fans with Spider-Man 4 starring the lesser-known Tony Maguire.
More: Raimi's Spider-Man 4 & Garfield's TASM 3 Would Mean A Real Sony Spider-Verse
Source: Bruce Campbell/Twitter
Doctor Strange in the Multiverse of Madness (2022)Release date: May 06, 2022
Thor: Love and Thunder (2022)Release date: Jul 08, 2022
Black Panther: Wakanda Forever/Black Panther 2 (2022)Release date: Nov 11, 2022
Ant-Man and the Wasp: Quantumania (2023)Release date: Jul 28, 2023
The Marvels/Captain Marvel 2 (2023)Release date: Feb 17, 2023
Guardians of the Galaxy Vol. 3 (2023)Release date: May 05, 2023
Morbius (2022)Release date: Apr 01, 2022
The New She-Hulk Could Be Weaker Than Marvel Fans Realize
About The Author
Share this news on your Fb,Twitter and Whatsapp