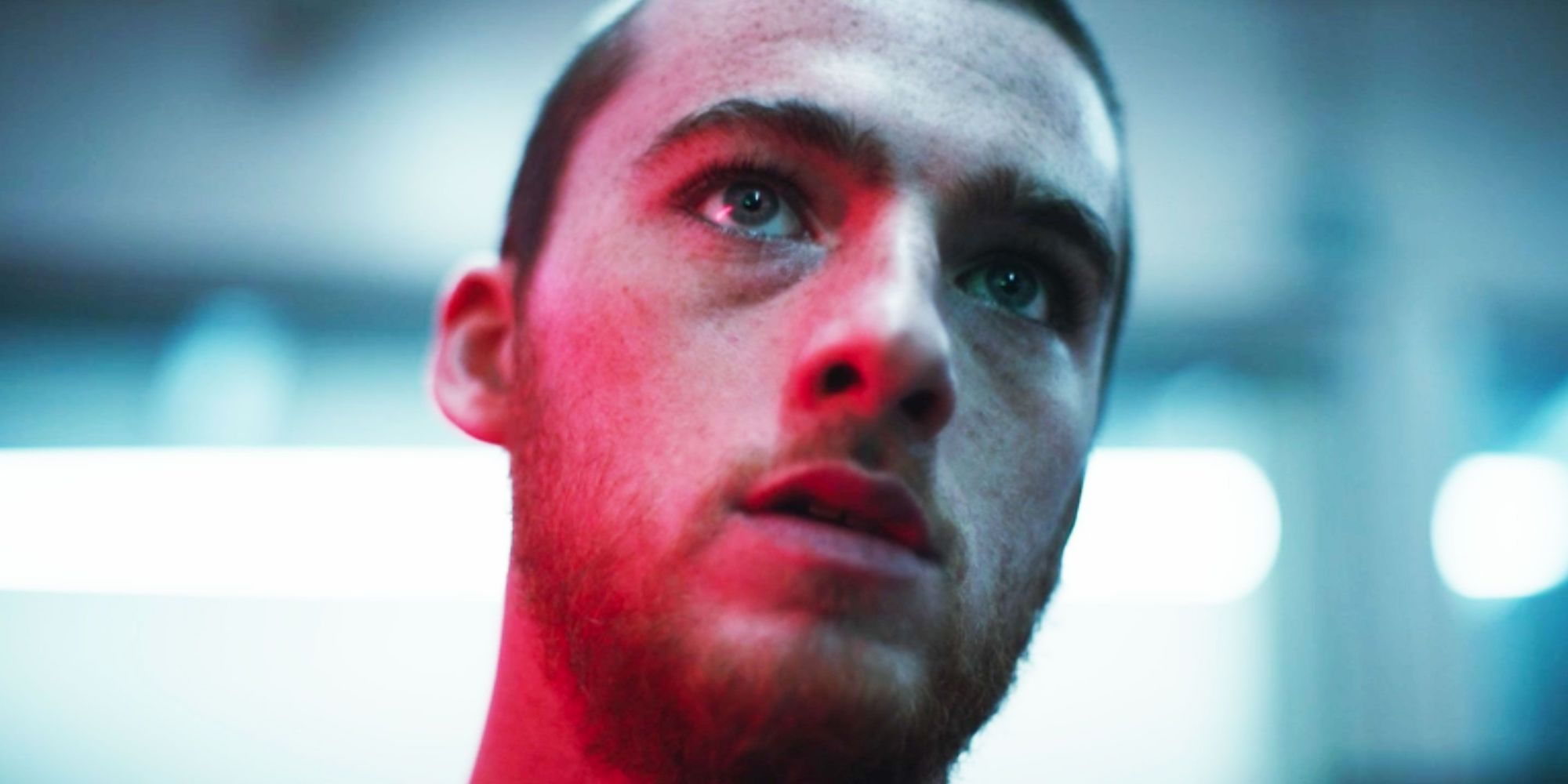 Angus Cloud, who plays Fezco (aka "Fez") on HBO's popular teen series Euphoria, reveals that the character originally died in season 1.
Euphoria actor Angus Cloud reveals that his character Fez was originally meant to die in season 1 of the series. Euphoria is a teen series that stars Zendaya, Maude Apatow, Eric Dane, Jacob Elordi, Storm Reid, Hunter Schafer, and Sydney Sweeney, exploring the darker side of high school students. Just a month after it debuted on HBO in June 2019, the show was already so popular that it was renewed for season 2, though pandemic-related production delays made it so there was a two-year wait for Euphoria season 2.
The time has finally come, however, and Euphoria season 2 finally premiered. The first episode features the return of Fezco or "Fez," a college dropout drug dealer played by Angus Cloud. The character originally appeared in the pilot and all but one episode of the rest of season 1. Although Fez has his share of dark storylines, including an incredibly violent scene in the season 2 premiere, he is a driving force in encouraging Zendaya's character Rue to stay sober.
Related: HBO Max: Every Movie & TV Show Coming In January 2022
Speaking with Decider, Angus Cloud discussed his character's original fate. Because he was originally cast "off the street" rather than as a professional auditioner, he assumes that they weren't prepared to like his performance as much as they did. Although he doesn't know the details of how it was meant to happen, he says co-star Jacob Elordi told him during the filming of the pilot that his character was going to bite the dust. Read the full quote below:
I don't know, but apparently, because they cast me off the street, I guess the character of Fezco was [never meant to stick around]. don't even know how. I never saw that script. No one ever told me.

It was one day when we were filming the pilot that I think Jacob told me, he was like, 'Oh yeah, you didn't know? Your character gets [imitates brains getting blown out].

[I think showrunner Sam Levinson] liked what I did.
As Cloud explained, he wasn't an actor before getting cast in Euphoria. In the two-year gap between seasons, that has changed completely, however. In addition to his role in the main cast of the series, in 2021 he appeared alongside Miranda Cosgrove and Ryder McLaughlin in the skater film North Hollywood. He is also currently filming the Christmas crime film Your Lucky Day and has been announced to be a part of the cast of an adaptation of Tim O'Brien's The Things They Carried, which will star Tom Hardy, Tye Sheridan, and Pete Davidson.
Angus Cloud certainly got a lucky break. If he had been cast in a later episode of Euphoria rather than the pilot, they might not have had time to pivot and include him in the later parts of the season. Now, he has become a major character in his own right and is setting off on a typically twisted path for any character in the drama.
Next: Euphoria Season 2 Cast Guide: Every New & Returning Character
Source: Decider
Dragon Ball Super's Big Green Lantern Fight Would Make DC Jealous
About The Author
Share this news on your Fb,Twitter and Whatsapp