Movie/tv News
Fresh Review: Sebastian Stan Exudes Charm In Uneven Thriller [Sundance]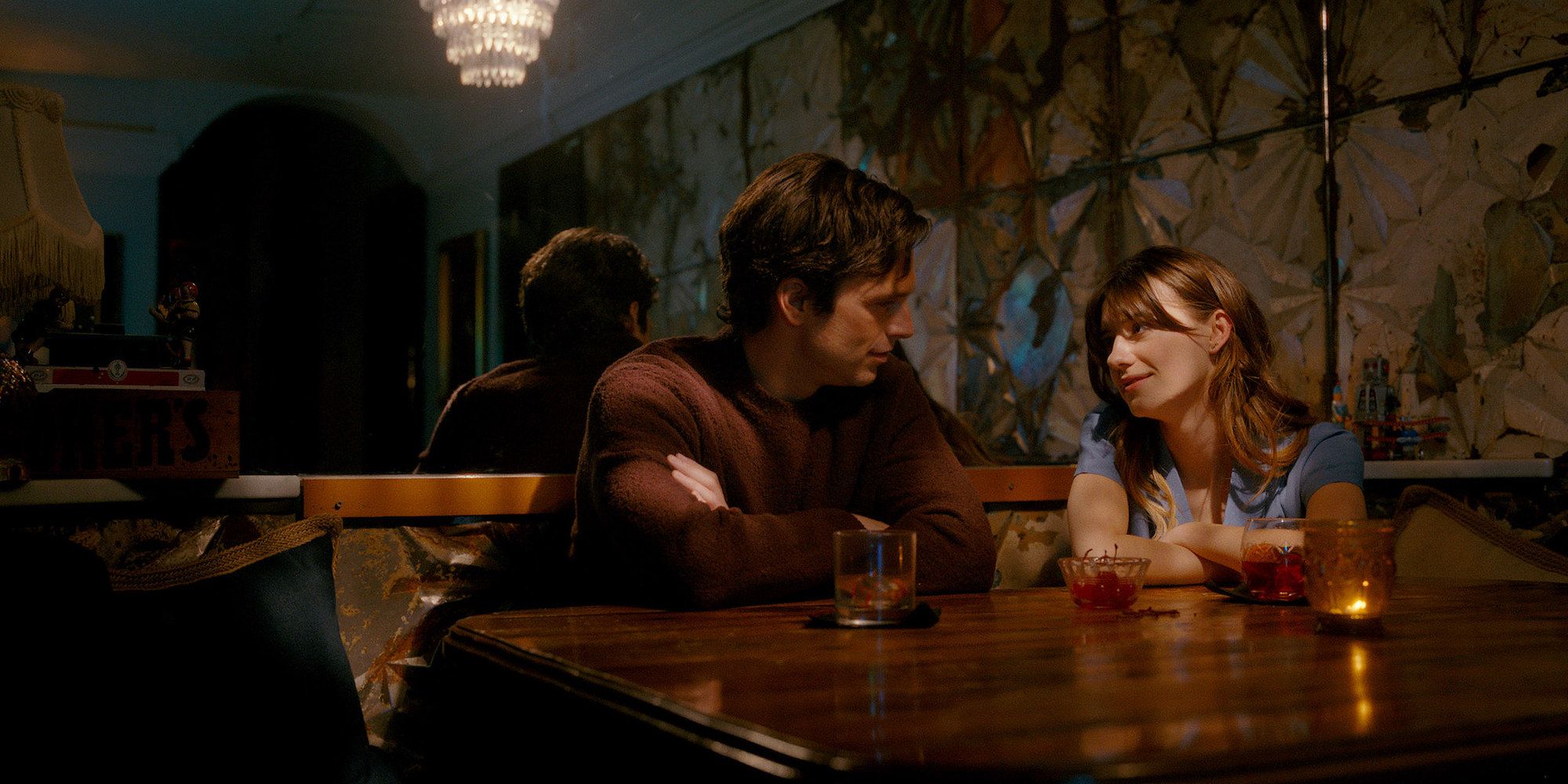 Mimi Cave joins with screenwriter Lauryn Khan to deliver an energetic thriller that doesn't dig any deeper into its strong themes than it has to.
The world of modern dating — with its deep well of apps and swiping right and left in the hope that users will find someone they can share a connection with — has been explored onscreen in a myriad of ways. Fresh, with its double meaning, offers a different take, spinning together horror and dating in an interesting, if somewhat narratively hollow, way. Mimi Cave, in her feature directorial debut, joins with screenwriter Lauryn Khan to deliver an energetic thriller that doesn't dig any deeper into its strong themes than it has to.
Noa (Daisy Edgar-Jones) is fed up with online dating, believing love isn't meant for her in the way it is for others. She's exhausted from dead-end first dates that lead to nowhere — that is, until she meets Steve (Sebastian Stan), a charming plastic surgeon, at the grocery store. Surprised as she is that people can still meet each other outside of the dating apps, Noa is immediately taken with Steve and the pair get along swimmingly. At this point, Noa has a very go-with-the-flow attitude and agrees to go away with Steve on a weekend trip, a move her best friend Mollie (Jojo T. Gibbs) isn't too thrilled about. Noa learns rather quickly that Steve's job is a lot darker and far more disturbing than she thought.
Related: The King's Daughter Review: Brosnan Stars In Joyless, Confusing Fairytale Mess
Fresh takes its time building up the characters and their relationships with each other before getting to the crux of the plot. That, in and of itself, is rather refreshing considering how many thrillers don't wait before jumping right in, often to the detriment of the characters' development. Noa's backstory, as well as the reasons she's resigned to being alone, are well established; it's why the twist involving Steve is all the more disturbing. For their parts, Edgar-Jones and Stan are excellent. They have chemistry together, with Edgar-Jones suffusing Noa with a deep sense of grit and sadness. Stan, meanwhile, really bites into his role as Steve, bringing charisma with a side of warped, unhinged behavior.
The film's horror sensibilities are grounded, expanding upon the trepidations of real-life dating. The situation Noa finds herself in is terrifying because aspects of it could happen, with Cave and Khan leaning into that fear to make a statement. But therein lies the central issue with Fresh; it knows how to engage with the trappings of the horror and thriller genre, but it doesn't fully evolve its themes. Once the twist happens, the film starts to go in various directions, offering new information and scenarios that, while intriguing, don't add much depth to its overall message.
All that said, Khan's script certainly has a lot of potential and Cave has a lot of directorial style. The latter uses close-ups of body parts — a thigh wrapped in plastic, a frozen arm, and a scene involving a meat grinder intercut with Noa and Steve having dinner — to drive home the idea of one's body being considered nothing but a product to be sold and consumed by others. However, the message never goes beyond the obvious, with Fresh not having much to say aside from what's brewing on the surface, using a good amount of gore and a few twists to cover up the parts where it's lacking.
Fresh loses a lot of steam at the halfway point as Cave attempts to balance three stories at the same time, all to varying degrees of success. It leads to a conclusion that fails to be as thrilling as it sets out to be. A particular revelation that damningly conveys how not all women are supportive in the fight to protect other women ultimately falls flat because nothing ever comes of it. All told, Fresh has a lot of potential even though it doesn't fully deliver. Cave makes a case for herself in a directorial debut that is ambitious, even when all the pieces don't seamlessly fit together.
Next: Parallel Mothers Review: Almodóvar's Spanish Drama Hits All The Right Notes
Fresh debuted at the 2022 Sundance Film Festival. The film is 114 minutes long and is rated R for strong and disturbing violent content, some bloody images, language throughout, some sexual content and brief graphic nudity. It will be available to stream on Hulu March 4, 2022.
Batman Keeps His Identity A Secret by Trolling the Internet
About The Author
Share this news on your Fb,Twitter and Whatsapp