Movie/tv News
Halo Infinite Season 2 Will Let Players Earn Credits Through Gameplay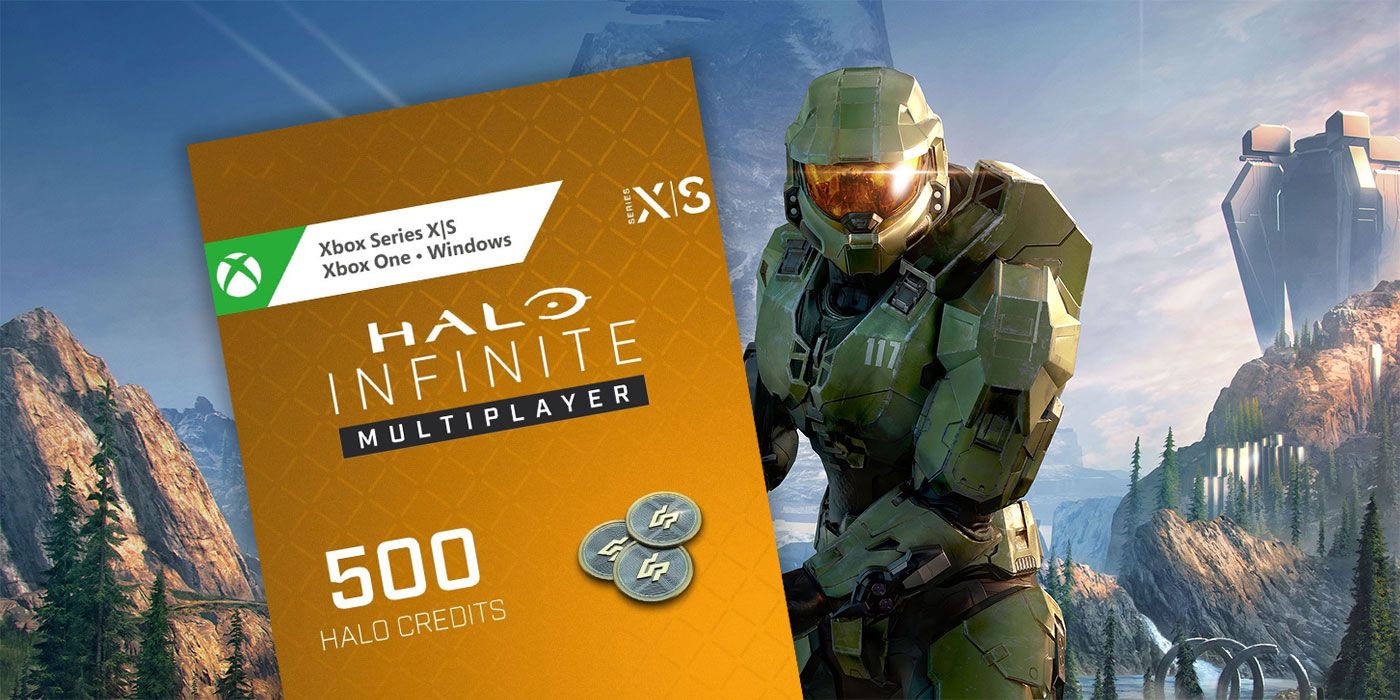 Halo Infinite has announced that it will give players the opportunity to earn Credits through gameplay via its Season 2 battle pass system.
Halo Infinite developer 343 Industries has announced that it will let players earn Credits through gameplay starting in Season 2. Halo Infinite's microtransactions, which include cosmetics, exp boosts, and more, can be purchased using Credits, the title's only in-game currency. Unfortunately, Credits can currently only be obtained by purchasing them with real money, which can get pretty expensive. One fan calculated that purchasing all of Halo Infinite's season 1 microtransactions would cost $1,000, which is a massively high price tag for those who are interested in collecting all of the game's cosmetics.
The high costs for Halo Infinite's microtransactions isn't the only criticism players have of the game. Many have taken issue with the way 343 Industries has sold many of the game's items, which make them even more inaccessible to players. Rather than selling all of the in-game store's offerings individually, many of the items are only available through packages or bundles. This makes purchasing something from an already pricey shop even more expensive if a player only wants one item from the bundle. The backlash from this system has thankfully led 343 Industries to promise changes to Halo Infinite's microtransaction system.
Related: Halo Infinite Cyber Showdown Event – All Challenges & Rewards
GamesRadar reports that Jerry Hook, Head of Design at 343 Industries, recently posted a Tweet confirming that due to "continued feedback" players will be able to earn Credits as part of their Season 2 battle pass progression. Hook didn't go into detail as to when and how exactly the change will be implemented as well as the rate at which players can expect to earn Credits as they progress through the season's battle pass. However, he does say that more information on the new system will be shared before the start of Season 2, which is expected to launch sometime in May 2022.
Thanks to your continued feedback, we are happy to confirm Credits will be earnable in Season 2's Battle Pass. That means you will be able to earn Credits as part of your Halo Infinite progression. We'll have more to share on this as we get closer to Season 2.

— jerry hook (@hookscourt) January 22, 2022
While this is heartening news, Halo Infinite's battle pass progression has also been a target of criticism from the game's players. While the battle pass allows players to take their time farming EXP and gaining its levels and coinciding rewards, players have criticized not only the rate they're able to gain EXP but also the ways they're able to obtain it. Initially, instead of earning EXP from just playing the game's many multiplayer playlists, players are required to complete certain challenges to level up their battle pass. Thankfully, 343 Industries quickly adjusted this to also give out EXP per match completed, and performance-based EXP is also expected to be added eventually.
Apart from its microtransactions and battle pass progression, Halo Infinite's multiplayer has been received pretty well, so introducing these changes that deal with some of the issues players have with the game is definitely a good step forward. Hopefully, 343 Industries continues to listen to its community and make the game even more enticing to keep playing.
Next: Halo Infinite: How to Win Attrition Matches (Tips & Strategies)
Halo Infinite is available now on Xbox Series X/S, Xbox One, and PC.
Source: Jerry Hook/Twitter (via GamesRadar)
Can Din Djarin Save The Book of Boba Fett?
About The Author
Share this news on your Fb,Twitter and Whatsapp