Movie/tv News
How God Of War's Atreus Completely Changed The Series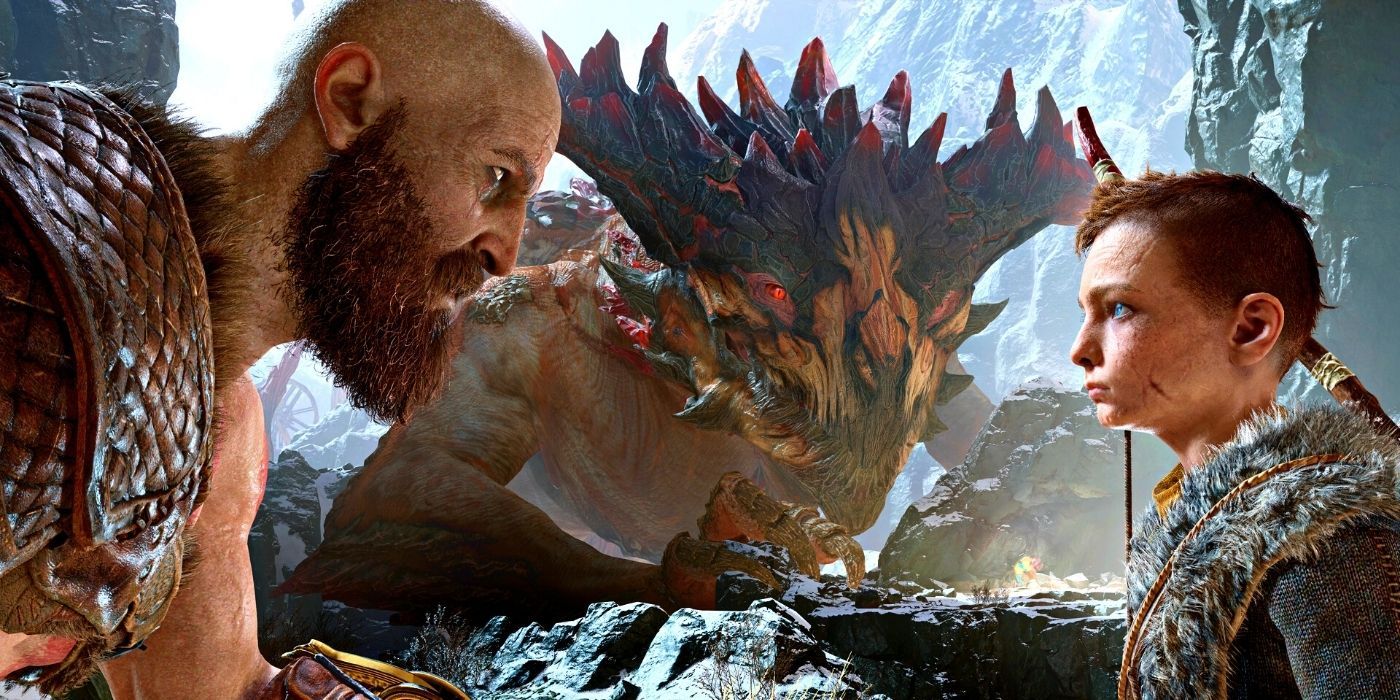 Atreus was one the biggest twists thrown in with the Norse mythology change to God of War, and it's still as good as it first was at launch.
When God of War launched in 2018, the community was blown away by Kratos' newfound life with his son Atreus, and it was an addition that completely changed the course of the entire series. Many players have continued to play the game, but it's back in the mainstream again because Santa Monica Studios recently ported the game to PC before the 2022 God of War Ragnarök launch. Atreus and Kratos have earned the badge of honor for one of the most classic and successful duos in all of video game history. Surprisingly, neither brought a radical innovation to character archetypes, but their ability to relay simple, human truths in an interesting fashion gave players the ability to connect with the journey in an unexpected way.
When Cory Barlog came back to Santa Monica for the development of God of War (2018), the team knew that the story of Kratos was in need of a fresh start. Kratos' past journey was centered around rage and payback of the Greek pantheon. After he'd killed most of gods for revenge, there wasn't much substance left in that world for Kratos. Giving Kratos a son, Atreus, was one of the biggest changes Santa Monica could theoretically have made, along with the Norse mythology switch for God of War. Their duo was an immediate and exciting shocker for many in the God of War fan community, a relationship first revealed at the E3 2016 event. Once the game finally launched in April 2018, Atreus lived up to and perhaps exceeded the initial expectations of his role, making an action game with a very different heart from those that came before it.
Related: God Of War: How Hel-Walkers Might Be Helping Hela Start Ragnarök
Atreus' twist and contribution to the God of War series is one of the main reasons gamers are still playing and replaying God of War. Kratos having a son was a turn that no one saw coming, but it was the turn that the series need. Atreus was able to influence his father in ways that no one else could, even more than Kratos' wife Faye in God of War.
Atreus' Influence Over Kratos Reveals The God Of War's Kryptonite
Kratos is a stubborn character, and that's an attribute he kept from past games in the series. After all, he slayed many powerful gods, which gave him a chip on his shoulder. However, after Atreus entered his life, his attitude changed dramatically; he was a father now. While playing through the story, it becomes apparent just how much influence Atreus has over Kratos. Of course, Kratos is trying to teach Atreus how to mature, which is why he's stern at times, but Kratos' softer self takes hold of him when Atreus is in trouble or gets hurt. Kratos learns to control his rage because of Atreus, making it a huge twist to God of War's theme, but it was an evolution that the series needed. By the end of God of War's story, Kratos has become more like Atreus and vice versa.
Santa Monica set the bar high with God of War: it created a story that people could hold onto and enjoy many years after its launch. Kratos and Atreus' relationship brings a new emotional depth to the series, but it's the core element that made God of War (2018) so great, making it interesting to see how the dynamic of their relationship changes in God of War Ragnarök. Since the series presents a fresh start, God of War's original games aren't worth playing, and newer players can start fresh with an emotionally resonant story.
Next: God of War Ragnarok: Why Brok Is Blue (& Sindri Isn't)
Microsoft Buys CoD Publisher Activision-Blizzard For $68.7 Billion
About The Author
Share this news on your Fb,Twitter and Whatsapp