Movie/tv News
How I Met Your Father Improves HIMYM's Formula By Hiding Sophie's Son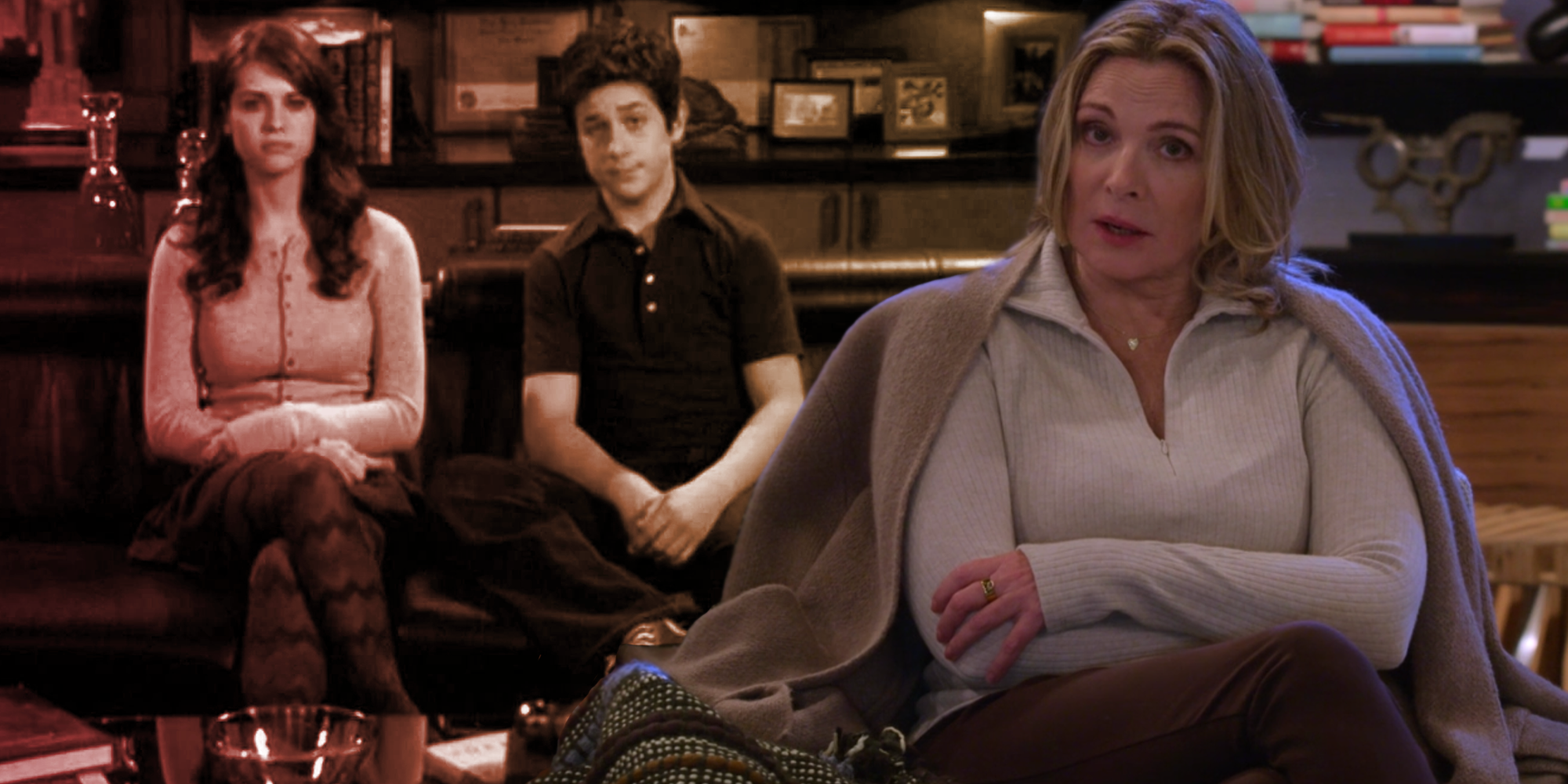 How I Met Your Father makes a few key changes to its intro characters, potentially improving on How I Met Your Mother's weekly formula.
Caution: Spoilers Ahead for How I Met Your Father 
While early reviews for How I Met Your Father have not been particularly kind, the series makes a few key changes that may ultimately improve upon How I Met Your Mother's weekly formula. Returning to the hustle and bustle of New York—and indeed, the very same apartment as the original series—How I Met Your Father stars Hillary Duff as the show's main character, Sophie. She's surrounded by old and new friends alike, with Daniel Augustin, Chris Lowell, Francia Raisa, Tom Ainsley, Tien Tran, and Suraj Sharma rounding out the main cast. Now a Hulu exclusive, HIMYF sees original series co-creators Craig Thomas and Carter Bays return as executive producers, while Pam Fryman, who directed most of HIMYM, handled the pilot episode.
In 2005, How I Met Your Mother debuted on CBS with a unique spin on the traditional sitcom. While Josh Radnor played hopeless romantic Ted Mosby in the show's present-day timeline, it was the voice of Bob Saget that opened each episode as Future Ted, regaling his two children with the story of how he met their mother. Unfortunately, Saget was never actually shown on screen, with Radnor instead aged up for the series finale. In order to give the impression that Future Ted's story was taking place over one, extremely long session, all of the reaction scenes featuring the kids—played by Lyndsy Fonseca and David Henrie—were filmed in bulk during season 1 so that the characters wouldn't age over the course of 9 seasons.
Related: How I Met Your Father's Biggest HIMYM Connection Is Perfect
How I Met Your Father changes up this weekly formula in a few significant ways. Instead of a disembodied narrator opening each episode, Future Sophie is actually being played in the flesh by Sex and the City star Kim Cattrall. The actress was a significant get for the series after she turned down a return to the role of Samantha Jones in the HBO Max spinoff And Just Like That. This isn't the only change made to How I Met Your Mother's original intro formula, however—and that's done very intentionally. While these changes may seem minor, How I Met Your Father has potentially set itself up to improve on its predecessor in some interesting ways, flipping the show's mystery around while giving consistent screentime to its narrator.
How I Met Your Father's Formula Twist Explained
Each episode of How I Met Your Father begins with Kim Cattrall's Future Sophie, a glass of wine in hand, telling her son the long, winding story of how she met the boy's father. In the pilot episode of How I Met Your Mother, Future Ted surprises his kids with the twist that the woman he embarrassingly admitted his love to on the first date was actually their Aunt Robin, leaving their mother's identity an ambiguous mystery to the viewer until the final season. This is not the case in HIMYF, where Future Sophie specifically clarifies that she met the father during the events of the show's pilot, as the camera pans between the various male characters.
The other big twist to How I Met Your Father's formula is that while Kim Cattrall is featured multiple times per episode as the show's narrator, you never actually see her son. In each episode so far, the two are shown talking over a futuristic version of FaceTime, with Future Sophie talking to a screen the audience doesn't actually get to see. Rather than following in the footsteps of How I Met Your Mother, the new series flips the formula around by putting the narrator front-and-center throughout each episode, while hiding Sophie's son—although it's unclear for how long the character will remain hidden.
Why Future Sophie's Son Is Never Shown In HIMYF
The most obvious answer to this question is that if How I Met Your Father really does intend to reveal one of the men introduced in the pilot episode as the Father, showing Future Sophie's son on-screen would more than likely eliminate a few of the options immediately. There are at least six viable Fathers—discounting the possibility of him being someone entirely random that Sophie met off-screen. However, among How I Met Your Father's leading men are Ian, played by Haitian actor Daniel Augustin, and Sid, played by Indian actor Suraj Sharma. The series opens with Sid getting engaged to his longtime girlfriend, but as the show itself illudes to, that doesn't necessarily rule him out. The identity of Sophie's future son has to be kept under wraps because just knowing whether or not she has a multiracial child quickly narrows down the pool of options.
Related: How I Met Your Father Cast & Character Guide
Kim Cattrall Is Improving On HIMYM's Original Formula
While the critical consensus seems to indicate that How I Met Your Father is failing to capture the same spirit as its beloved predecessor, giving Sex and the City's Kim Cattrall a significant role as the show's narrator is a change to the formula that has great potential. Over the course of 9 seasons, fans grew to love the voice of America's dad Bob Saget setting the stage for How I Met Your Mother's weekly shenanigans, while Future Ted's two children nodded along somewhat ambiguously. Because showrunners made the decision to pre-record all of Lyndsy Fonseca and David Henrie's scenes ahead of time, they were extremely limited in how involved the two kids could actually be throughout the series. Because of this, there was always something of a disconnect between the characters in the Future timeline and How I Met Your Mother's now-iconic cast.
How I Met Your Father has changed things around in a way that may seem simple, but the longer the series remains on the air, the more distinct the two shows will feel from one another. While it wasn't Lyndsy or David's fault, their characters didn't really bring much to the table other than sitting on a couch for 9 years, in front of a wall containing HIMYM Easter eggs from throughout Ted Mosby's life. This time around, HIMYF is shifting the importance away from future children and putting the spotlight back on the main character (notice that Future Sophie is also sitting in front of a shelf full of potentially relevant objects). Unlike Bob Saget, Kim Cattrall now has the opportunity to bring her own style and acting sensibilities to the role of Future Sophie through more than just a disembodied voice. This also gives How I Met Your Father a unique chance to use Cattrall's performances to shed light on who Hilary Duff's Sophie will become nearly three decades later, further developing the character through different lenses in time.
Next: HIMYF Proves The Lizzie McGuire Revival Was A Missed Opportunity
Pokémon's Next Game Can Finally Bring Back Secret Bases
About The Author
Share this news on your Fb,Twitter and Whatsapp