Movie/tv News
Jensen Ackles Reveals His Favorite Storyline In Supernatural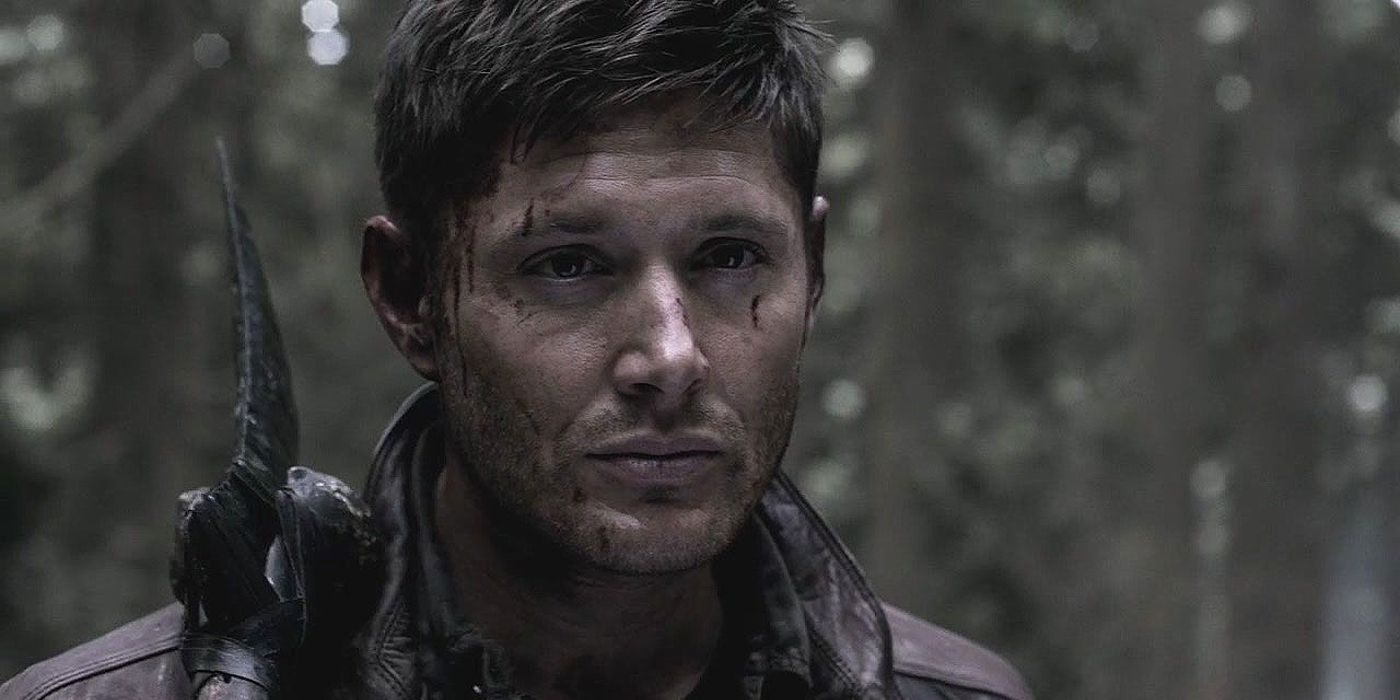 Jensen Ackles, who played Dean Winchester throughout Supernatural's 15-season run, reveals his favorite storyline from the prolific series.
Jensen Ackles, who played Dean Winchester on Supernatural, is opening up on what his favorite storyline was from the show's 15-season run. Supernatural was created by Eric Kripke, debuting in 2005. The show found a loyal audience, with the series coming to an end in 2020. Supernatural was built around two brothers, Sam and Dean Winchester, who follow in their father's footsteps as Hunters who travel the country fighting all forms of evil. Alongside Ackles' Dean, Jared Padalecki starred as Sam. While they were joined by other recurring characters, Ackles and Padalecki were the only two to appear in all 327 episodes of the series.
Throughout Supernatural's run, Sam and Dean battled their way through an array of different storylines. The show's initial mystery involved a yellow-eyed demon that killed Sam's girlfriend and their mother. The show eventually revealed the demon to be Lucifer, leading to one of the series' first significant apocalyptic-level events. The brothers would later be introduced to angels, like Collins' Castiel, and even God. With Supernatural's various storylines, there are plenty of options to pick as a favorite, now Ackles has revealed his choice.
Related: Supernatural's Dean Jr. Proves The Winchesters Failed
While appearing on the Inside of You with Michael Rosenbaum show, Ackles was asked about his favorite storyline from Supernatural. Ackles initially responds by emphasizing the importance of the overarching story of the Winchester brothers and what they ultimately go through before he brought up what he felt was the best of the "peripheral storylines." According to Ackles, Dean's time in purgatory stands out. Ackles gave praise to the unique look and feel of how purgatory was shot, as well as Dean's teaming up with Benny, a vampire, and Castiel. Check out Ackles' comments below:
"Well, I mean, obviously just the long lead storyline of the two brothers and what they go through is certainly what the entire show was built on. Clearly, that is the most important and most favorite storyline all. But I would say of kind of the peripheral storylines; I would say one that I truly love that I wish we would have gotten to play a bit more with was Dean in purgatory with Benny and Cass. I thought that was – It was just shot differently, it felt different, it was a different kind of world we were in, we were fighting for survival. It was this like this post-apocalyptic feel to it. We were just covered in blood and mud, and it just, it had a different feel, and I enjoyed that."
The purgatory storyline started at the end of Supernatural's seventh season. After killing the leader of the Leviathans, primordial creatures that predate humans and angels, Dean and Castiel find themselves transported to purgatory. Dean's stay there remained a running plotline through Season 8, eventually showing how he escaped with Benny, leaving Castiel behind. Dean would ultimately find a way to free Castiel, though the storyline made for a distinctly dark subplot for the show. Still, it left an impression on Ackles.
Since Supernatural came to an end, both Padalecki and Ackles have quickly found work elsewhere. Padalecki stars in Walker, a reboot of Chuck Norris' Walker, Texas Ranger, which is now in its second season. As for Ackles, he provided the voice for Batman in both installments of Batman: The Long Halloween and can next be seen in the upcoming third season of The Boys as Soldier Boy. Still, with a series as prolific as Supernatural, Ackles will long be remembered as Dean Winchester.
Next: Supernatural: What Happened With Bobby And Rufus In Omaha
Source: Inside of You with Michael Rosenbaum
One-Punch Man Has the Best Reason For Ignoring the Latest Big Battle
About The Author
Share this news on your Fb,Twitter and Whatsapp