Movie/tv News
Jensen Ackles Says Jessica Alba Was Horrible To Work With On Dark Angel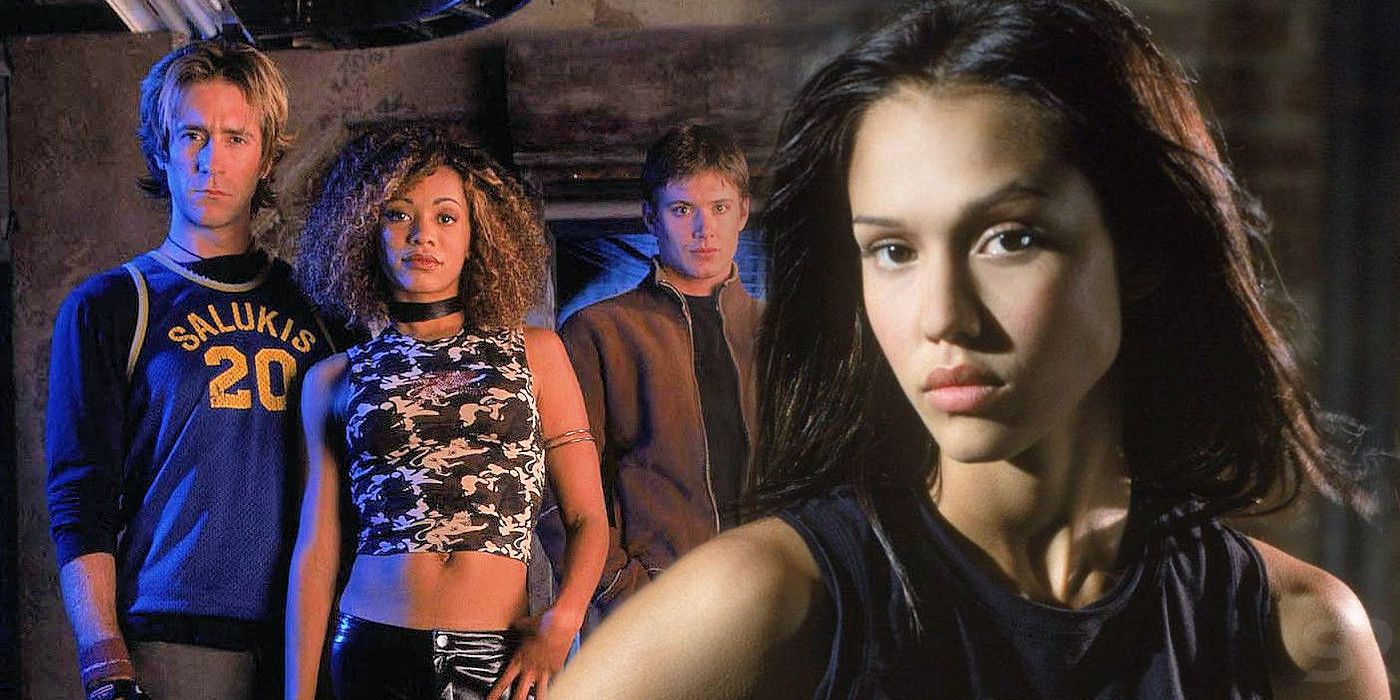 Jensen Ackles calls working with Jessica Alba on Dark Angel "horrible" as the two bickered like siblings, but eventually came to respect each other.
Jensen Ackles has opened up about working with Jessica Alba on Dark Angel and described it as "horrible," although the two have since made amends. Ackles is an American actor, director, and producer, best known for portraying Dean Winchester in Supernatural. Since his 15-year stint as one of the lead characters in Supernatural, he has gone on to land a role in the Amazon Prime series, The Boys, as Soldier Boy. Meanwhile, Alba is an American actress and business woman known for starring in films such as Honey, Fantastic Four, and Little Fockers.
However, before Ackles' role as Winchester and before Alba hit the big screen, the two starred together in the TV series Dark Angel. The sci-fi series follows Max Guevara (Alba), a child who escapes a government facility with 11 other children, who were raised as genetically enhanced super-soldiers. Now an adult living in post-apocalyptical America, Guevara seeks justice while also searching for her enhanced siblings. The Dark Angel series was Alba's breakthrough role, garnering her a Golden Globe nomination and propelling her into fame at 19. Now, Ackles, who portrayed twins Ben and Alec in the series, is opening up about what working with Alba was really like.
Related: The Boys: Why Homelander's Saddest Parody Is Overlooked
During an episode of the Inside of You podcast (via TooFab), Ackles surprised listeners by getting candid on his and Alba's fraught working relationship. Ackles bluntly said that Alba was horrible to work with and that he has even told her so to her face. Of course, Ackles also points out that, back then, Alba was a 19-year-old thrust into the pressure of leading a popular TV series. As the lead, though, she took to picking on the "new kid" Ackles. Ackles, however, pushed back against her, which only intensified the animosity and led to brother and sister-like bickering between the two. Check out his statement below:
No, she was horrible. [I] told this to her face. I was just kind of, I was the new kid on the block and I got picked on by the lead. Like the worst kind of bickering a brother and sister could do. She had it out for me. It wasn't that she didn't like me. She was like, 'Oh here's the pretty boy the network brought in for more window dressing because that's what we need.' So I was just like, 'Oh, looks like we're getting b***h Alba today, everybody hang onto your nuts.' So it was that kind of relationship, but she didn't make it easy on me.
Working with Alba wasn't all horrible, however, as Ackles was quick to bring up a more touching moment between the two. When Ackles' grandfather passed away, Alba went to his trailer to simply hold him and comfort him. Thus, despite the bickering and strain, the two came to build up a mutual respect between each other. In many ways, it truly was a sister-brother relationship – the two made things difficult for one another but still pulled through for each other when things got tough. While The Boys star didn't hold back on his account of working with Alba, it was done with good humor and honesty. Both Alba and Ackles were still young and new to the industry on Dark Angel, and it is probable that their working relationship would be very different today.
Ackles' story of working with Alba gives insight into what occurs behind the scenes on sets, especially sets predominated by teenagers and young adults. Much of Ackles and Alba's animosity was fostered by their youth, as well as by Alba's pressure of being the lead star and managing personal relationships. While that doesn't necessarily excuse her behavior, it does illustrate how pressure can negatively impact young actors and actresses who may not have good outlets for their emotions. However, the story also shows how often times, despite drama, many casts and crews come to build family-like relationships with each other. Ackles can easily recall the feud between the two, but he can just as easily recall the respect and support they showed to one another. While it might seem that Ackles is bashing Dark Angel co-star Alba a bit, it is more likely he's still just embracing that old love-hate sibling relationship between the two.
More: Boys Season 3: Why Starlight Is Leading The Seven
Source:  Inside of You podcast (via TooFab)
LOTR Show Title: Rings Of Power Meaning & Story Hints Explained
About The Author
Share this news on your Fb,Twitter and Whatsapp