Movie/tv News
Joker Got More Ripped Than Nightwing To Impress Batgirl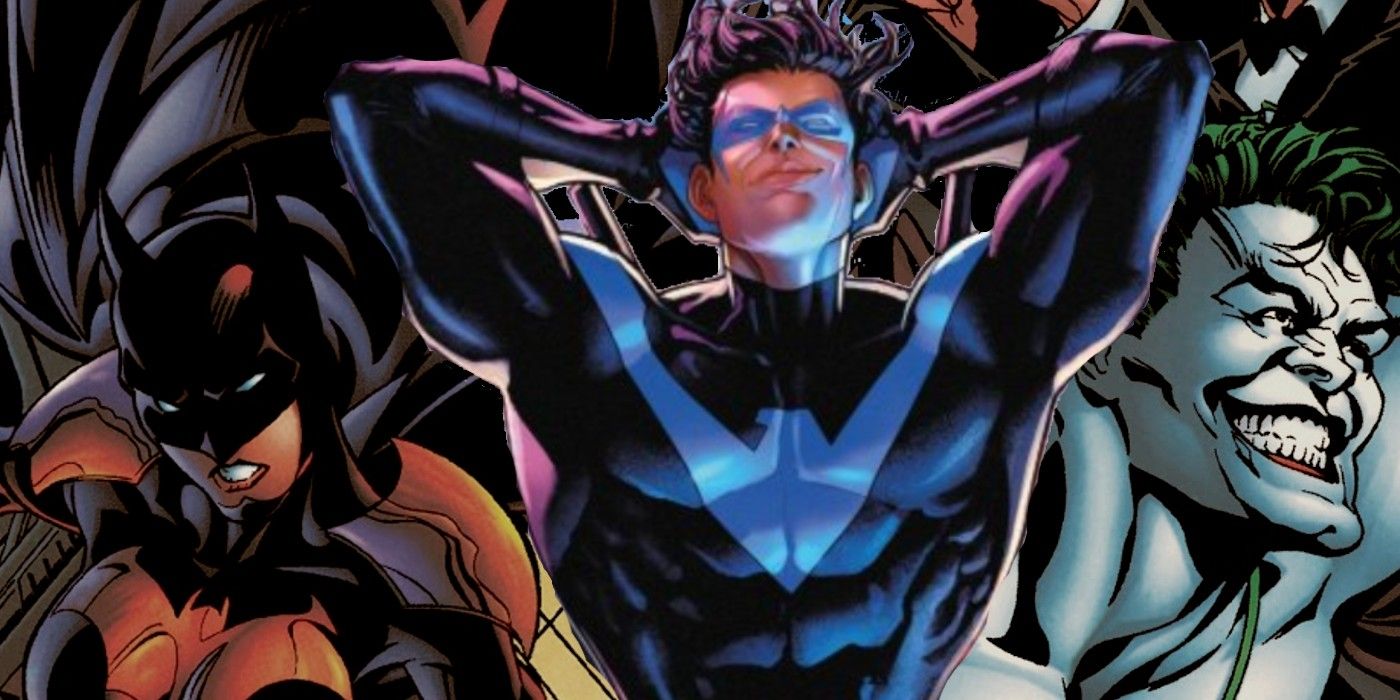 DC's Elseworlds comics have created some strange iterations of iconic characters, including this version of Joker who is incredibly buff.
An impressive physique is one of Nightwing's many fine attributes, which Batgirl can readily attest to, but the Joker has also been known to have his eye on the heroine. Elseworld's Finest: Supergirl & Batgirl gave the iconic villain a bizarre new look. Its entire purpose was to impress Batgirl and make her his.
Elseworld's Finest: Supergirl & Batgirl was published in 1998. It has the creative team of Barbara Kesel, Matt Haley, Tom Simmons, Bill Oakley, and Moose Baumann. As the title suggests, this is an Elseworlds story that takes place outside of known DC continuity. It places Batgirl as Gotham's primary protector, forcing her to partner with Supergirl – albeit reluctantly – in a bizarre world. Under Batgirl's reign as the city's vigilante, Gotham has become a fascist state that does not allow superheroes into it. That, however, won't stop Joker from trying to reach his own strange goal.
Related: Batman & Joker Get Disturbing Redesigns From Comic Artist Iain Laurie
This comic sees Joker partner up with Lex Luthor, all in the hopes of finally impressing Batgirl. Instead of the path he started her on in The Killing Joke, he has a brand new one that is also incredibly disturbing. The Joker has a buff body, which he juiced up with one goal in mind: making Batgirl notice him so she'll be with him. He doesn't even want to fight her; he just wants her to appreciate him by being super like her.
Unfortunately for him – and likely to the relief of fans – Batgirl is not the least bit interested. She may have a new origin story and Joker may not be the same twisted being as he usually is, but even she isn't crazy enough to consider dating the clown. While Joker may be buff enough to compete with Nightwing physically, he missed some important aspects of Dick Grayson's appeal. Dick is kind, heroic, and he shockingly has a life that goes beyond simply trying to impress women. Joker is none of these things. His life is centered entirely around obsessing with Batgirl and his gains aren't even hard-earned or natural – they're brought about by Venom coursing through his veins.
Joker has taken some rather interesting forms and appearances throughout his comic history, in and out of canon. However, this is easily one of his strangest. Buff Joker is a very different nightmare than fans may expect the Clown Prince of Crime to be because he is an extra twisted version of his usual self. It is well-known that Joker has a bit of an obsession with Batman, but when there is no Batman he attaches himself to the next available bat-hero in Gotham. This obsession is still absurdly unhealthy, so while it is within the realm of possibilities in terms of his modus operandi, it is no less concerning of a behavior. Regardless of being a consistent character trait, this form of obsession does take away a lot of the creep factor that the Joker tends to have. Being romantically pursued by a deranged bodybuilder has its own nightmare implications, but Batgirl clearly has a pretty good handle on the situation, besting him readily. Instead of working on his body, Joker would've been better off focusing on developing an actual heart worth caring about. In this department, Nightwing will likely always win the favor of Batgirl.
More: Batman's Original Costume Returns in Spooky New Cover
90 Day Fiancé: Lisa Hamme Asks For Prayers For Daughter In Emotional Post
About The Author
Share this news on your Fb,Twitter and Whatsapp