Movie/tv News
Law & Order: SVU Stabler & Benson Romance Is Possible, Says Hargitay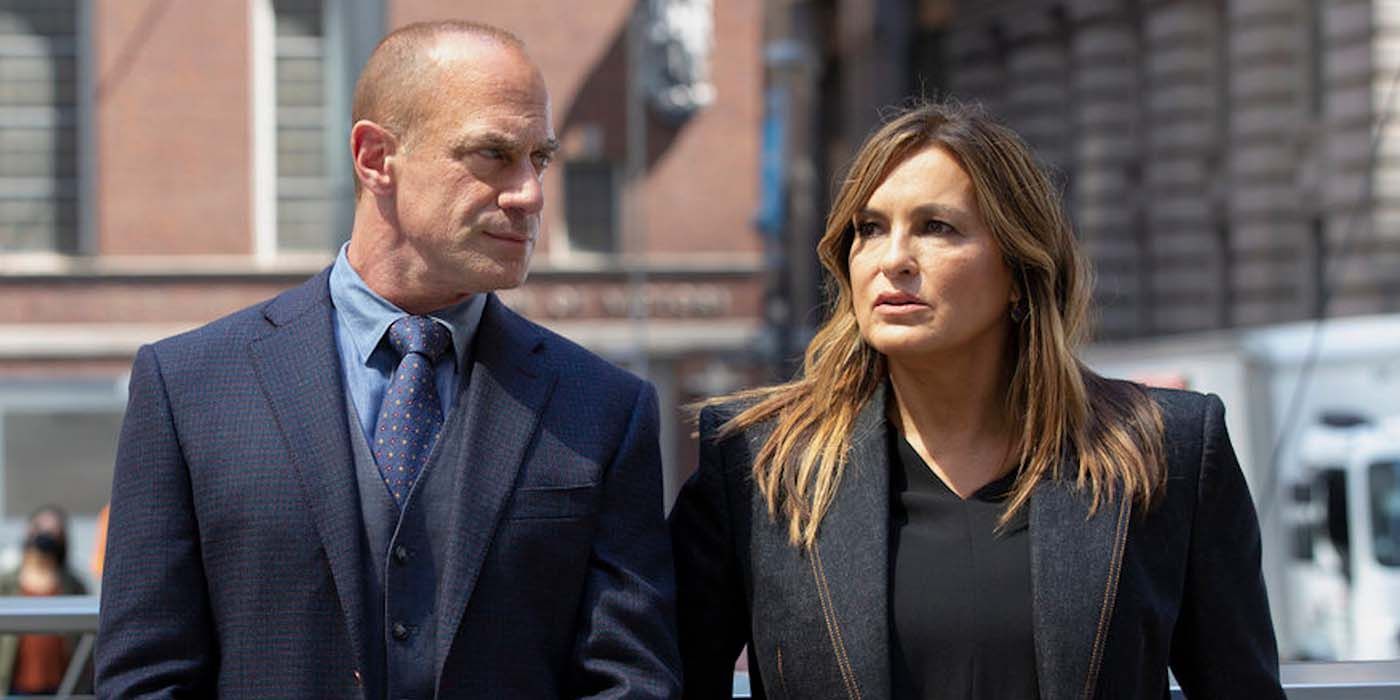 Mariska Hargitay, long-time Law & Order: SVU star and producer, teases that the fan-clamored Olivia Benson and Elliot Stabler romance is now possible.
An Olivia Benson and Elliot Stabler romance on Law & Order: SVU is now a possibility according to the Benson actor Mariska Hargitay. After Christopher Meloni's return to the police procedural franchise via Law & Order: Organized Crime, Stabler has been in consistent contact with his old partner, Benson, despite now working in separate police divisions. Given this, long-time fans of the Dick Wolf-created world are wondering if there's any chance that the pair finally start dating.
Benson and Stabler were close partners for years in the SVU department, until the latter abruptly left the force. Upon learning that he was under investigation following a shoot-out, Stabler opted to retire altogether instead of cooperating as his actions were justified. In the real world, however, the character's exit was motivated by Meloni's decision to leave Law & Order: SVU due to pay disputes. Still, the actor maintained great personal relationships with Hargitay and his former co-workers, making it easy to bring him back into the franchise with his own offshoot show.
Related: Stabler's SVU Tragedy Makes A Benson Romance More Likely
Now that Stabler and Benson are both back on the small screen, albeit in different series, fans have been wondering if this will finally lead to their clamored romance, especially now that Kathy Stabler (Isabel Gillies) is dead. Viewers would be thrilled to learn that this is actually something that might happen, with Hargitay, who also serves as a producer for Law & Order: SVU, saying that the characters are slowly finding their way back to their old dynamic. Read her full comment below from the interview out of The Drew Barrymore Show.
"We're trying to figure out what to do [on the show]. … He is free, and I think he's got eyes for me. But Olivia Benson is hurt! I mean, he left me in a lurch for 10 years. She's frightened. The energy is there. Olivia's been in love with him for many a year, and I think that we are slowly finding our way back to it, but I want to give him the amount of time he needs to grieve Kathy Stabler."
For context, Kathy Stabler apparently ghostwrote Stabler's letter to Benson, saying that he doesn't have feelings for her. But in reality, he's long harbored a romantic attraction towards his former partner. One of, and arguably the biggest reason why he never acted on it was that he was married. Now that his wife is no longer around, nothing is truly stopping him from making up for lost time and finally seeking Benson. But, as Hargitay said, things aren't as simple as that. For starters, she's still reeling from Stabler's decision to abandon her many years ago. There's also the fact that she's now a mother, and would need to consider her son's opinion of Stabler before she can jump into a relationship with him.
As for Law & Order: SVU creator Dick Wolf, the producer extraordinaire isn't exactly against the idea of Benson and Stabler getting together. But, he's also not rushing to heed to fans' requests to bring them together. His stance on the matter is totally understandable; after all, the show has kept viewers hooked just by playing on this will they/won't they dynamic between the characters. But, eventually, the series needs to give long-time followers something more than subtle flirting between Benson and Stabler. Otherwise, they might totally lose interest.
More: Law & Order Hints At Stabler's Real Feelings For Benson In SVU
Source: The Drew Barrymore Show
The Batman Clip Shows Riddler Attacking A Funeral In Suspenseful Video
About The Author
Share this news on your Fb,Twitter and Whatsapp