Movie/tv News
Lord of the Rings' Merry & Pippin Want Frodo In Their LoL Fellowship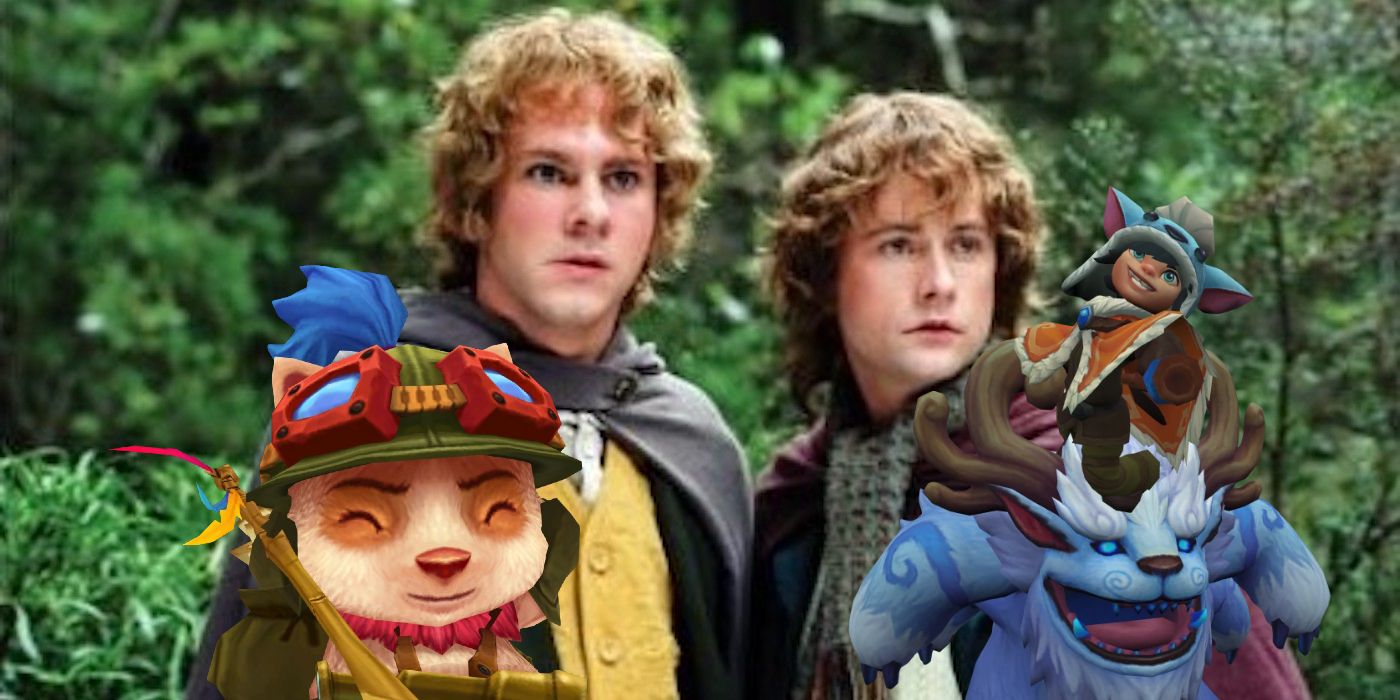 Lord of the Rings actors Dominic Monaghan and Billy Boyd are fans of League of Legends, and the duo attempted to recruit Elijah Wood to their team.
Dominic Monaghan and Billy Boyd, who play Merry and Pippin in the Lord of the Rings films, recently spoke out about their love for Riot Games' battle arena title League of Legends. The two actors portrayed the lovable hobbit duo in Peter Jackson's epic film trilogy, while also establishing sizable resumes outside of Lord of the Rings. Based on player count League of Legends is one of the most popular online games of 2022, with Monaghan and Boyd adding to a playerbase of over 150 million registered users.
Launching back in 2009, League of Legends has built up a large and loyal fanbase over the last decade. The multiplayer online battle arena features a massive cast of playable Champions, with each one possessing its own unique backstory and abilities. The title pits two teams of five players against each other, with each side defending their portion of the map while attempting to conquer the other team's territory. League of Legends features more than 150 Champions, and Riot Games is constantly adding new heroes while adjusting older ones. League of Legends' monthly player count is apparently higher than the entirety of the Steam platform, demonstrating gamers' love for the MOBA.
Related: League of Legends' New Champion Zeri Abilities & Story
Demonstrating the widespread popularity of the game, PC Gamer recently reported about Dominic Monaghan and Billy Boyd's love for League of Legends. A short clip from the Rift Reaction podcast, posted to YouTube by Travis Gafford, reveals that Monaghan and Boyd tend to prefer characters that match their personality. Boyd favors the adorable yeti Nunu, citing the pure fun of rolling snowballs into enemies, while Monaghan gravitates towards needling Champions like Teemo and Jinx. Monaghan and Boyd also discuss League of Legends on their own YouTube podcast, The Friendship Onion, including in an episode featuring fellow Lord of the Rings star Elijah Wood. During the podcast Boyd and Monaghan attempt to recruit Wood to their LoL team and discuss a fight that was caused by the MOBA title.
League of Legends' accessibility has allowed the game to form its massive fanbase, with its roster of characters catering to a wide range of players. While some high-level Champions require a great deal of skill and experience, League of Legends' support Champion Yuumi can actually be played with broken fingers. The feline Champion specializes in partnering up with other players, removing the need to manually maneuver the battlefield or avoid enemies. This makes Yummi a fantastic choice for new players, demonstrating the title's accessibility to a wide audience.
Dominic Monaghan and Billy Boyd made a fantastic duo in the Lord of the Rings films, with Merry and Pippin standing out as some of the trilogy's funniest and most sincere adventurers. This fellowship apparently extends to a star-studded League of Legends team, with the pair of actors working as a group to overcome stiff digital competition. With Elijah Wood potentially joining their lineup, the Lord of the Rings stars may have built a true League of Legends fellowship.
Next: League of Legends Zeri Cosplay Recreates Electric Champion's Splash Art
League of Legends is available on PC.
Sources: PC Gamer, Travis Gafford/YouTube, The Friendship Onion/YouTube
Jerry Seinfeld Cover Art Is Unlikely Victory for Comic Retailers
About The Author
Share this news on your Fb,Twitter and Whatsapp