Movie/tv News
Married At First Sight: What Christina & Henry Are Doing in 2021 Since Divorce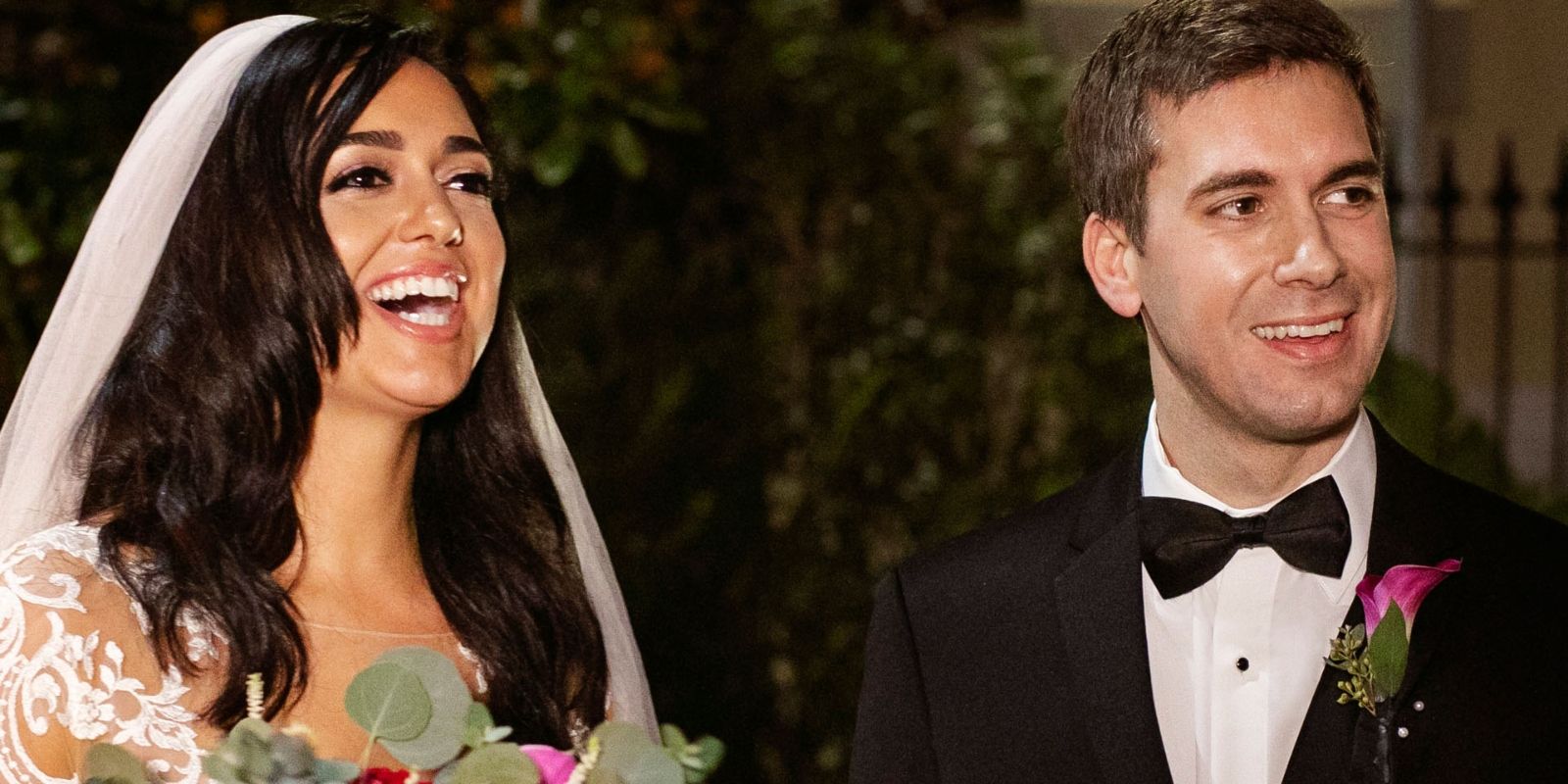 Married At First Sight pairing Christina and Henry were one of the worst matches of the season. Find out where Christina and Henry are up to.
Christina Crochet and Henry Rodriguez were possibly the worst pairing of season 11 of Married At First Sight. From the moment they met, the incompatibility was evident, to their family, friends, and viewers at home. Their connection was off, and fans could not quite figure out why. However, as the season progressed, fans realized what it was. Toward the end of this season, accusations were thrown from either side of the marriage battlefield, with Christina accusing Henry of being gay and Henry accusing Christina of being homeless. Unsurprisingly, they got divorced. Find out what happened to them and where they are now.
Christina and Henry were undoubtedly a terrible match. They fell victim to the expert's theory of opposites attracting but this wasn't the case. If anything, they repelled each other. Henry was more reserved, while Christina was more outgoing. Henry said he wasn't hopeful about ending up with Christina. Although they avoided fighting as wildly as Brett or Olivia, the tension culminated at the end of the season where both parties confronted one another. Henry confronted Christina because he thought she was homeless since all her stuff was in a storage facility and her car. However, Christina denied these claims. Christina then dropped a bomb and said she received a text saying Henry was a gay, a text message fans think is a lie. Christina refused to show Henry the message.
Related: Married At First Sight: What Happened To Doug & Jamie After Show
They rightly walked away from their marriage on decision day. As for what has happened to the couple after Married At First Sight, it seems that Christina deactivated her Instagram account.
Henry shared that he got his COVID-19 vaccine on his Instagram Stories, and he also announced that he is now on Cameo. When he shared that news, he showed himself playing a guitar with the caption,"100% of the money I earn through Cameo from now until the end of February 2021 will be donated to a relief fund here in New Orleans to assist those that have been affected by the pandemic." He went on to discuss the services he would be providing, from birthday messages, anniversary, and more. It is great to see Henry use his fame to contribute to the relief fund.
After Henry and Christina's season of Married At First Sight, there were rumors that season 11's Olivia and Henry were together, thanks to Olivia's Instagram Stories with Henry. They have yet to confirm or deny this.
Christina moved to Mexico and people said that she might have gotten plastic surgery. It appears that Christina is still living in Mexico.
As for more updates on Henry, he shared a photo of him and his girlfriend Kayla McCormick on Instagram and wished his fans a Happy Fourth Of July. He wrote in his caption, "Red, white, and boo" as she was wearing a red dress and he was wearing a white shirt. Henry continued, "Happy Fourth to everyone! Be safe and enjoy some fireworks. Have a glass of champagne for me." According to Monsters And Critics, this was the first time that Henry shared with his fanbase that he was in a new relationship.
The tale of Christina and Henry from New Orleans did not end well. However, they were part of a season with two fan favorites: Amelia and Bennett and Amani and Woody. Henry may not have found love yet, but he did say he found great friendships with the men, especially Woody and Miles. Although he didn't get married as a result of the show, Henry walked away with a Cameo account and lifelong friendships.
Next: Married At First Sight: Vincent Morales' Net Worth & How He Makes His Money
90 Day Fiancé: Janice Posts Unseen Photos With Ariela On Her Birthday
About The Author
Share this news on your Fb,Twitter and Whatsapp