Movie/tv News
Peacemaker Explains Why He's Better Than DC Heroes In Funny Video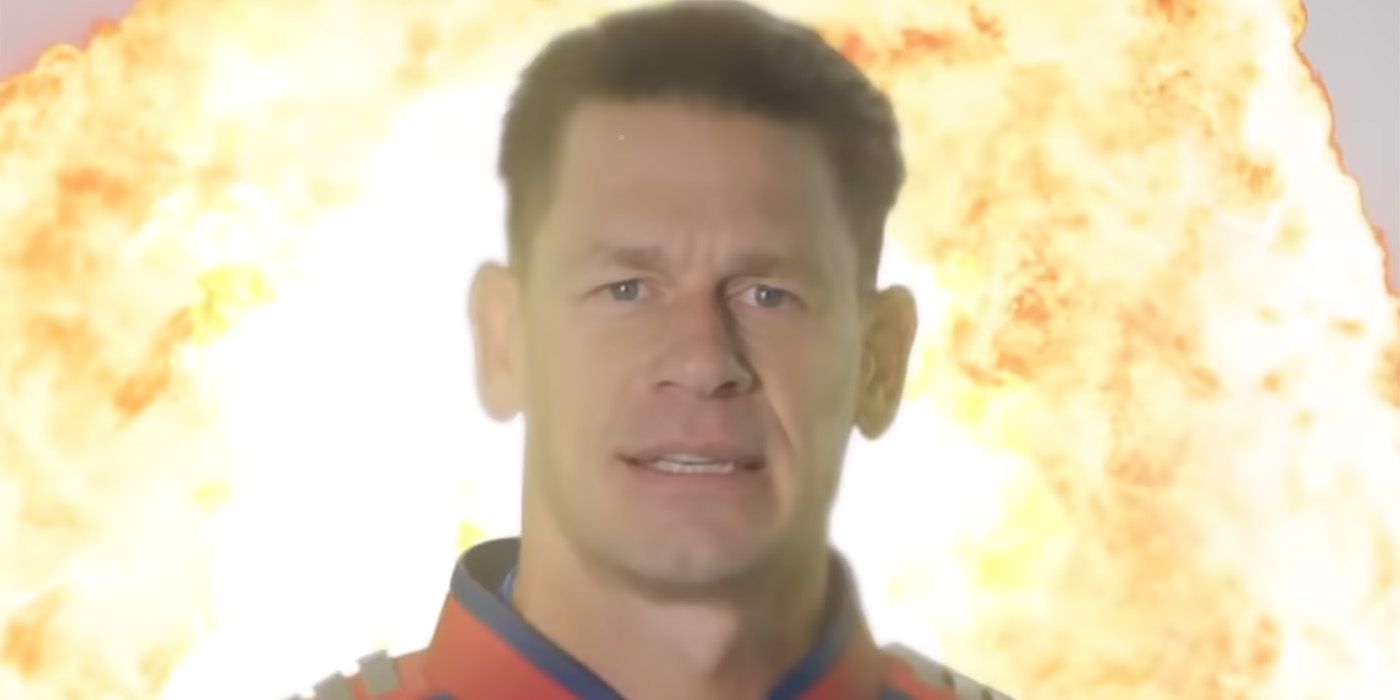 John Cena's Peacemaker explains why he's better than other DC heroes in a hilarious new video for the DC Extended Universe HBO Max series.
John Cena's Peacemaker explains why he's better than other DC heroes in a hilarious new video for the DC Extended Universe HBO Max series. Cena carries over his role as the profane and murderous antihero from The Suicide Squad, with writer/director James Gunn having also created, written and primarily directed the follow-up. Alongside Cena, Peacemaker includes the returns of Jennifer Holland and Steve Agee as A.R.G.U.S. agents Emilia Harcourt and John Economos from The Suicide Squad and the DCEU debuts of Freddie Stroma, Chukwudi Iwuji, Danielle Brooks, Robert Patrick, Annie Chang and Lochlyn Munro.
Peacemaker explores both the origins of Cena's character and his subsequent missions working under Viola Davis' Amanda Waller with Project Butterfly. The black ops team is assigned with hunting down metahuman-like individuals serving as hosts to parasitic butterfly-like creatures located around the world before they can enact their unknown plans. Peacemaker has received rave reviews from critics and audiences alike for Cena's lead performance and Gunn's unique brand of humor translating well to television, and the two aren't keeping the hits contained to the series.
Related: The DCEU's New Villain Is Something The MCU Is Now Too Scared To Do
In time for a new episode of the series, HBO Max has released a new Peacemaker promo video. The funny video sees Cena's titular antihero explaining why he's better than other DC heroes, including former Suicide Squad teammates T.D.K., King Shark, Harley Quinn and Polka-Dot Man. Check out the funny video below:
While the new Peacemaker video could be seen as a funny diversion and tease of the character's narcissistic nature, it is interesting to note the DC heroes he specifically chooses to compare himself to in the video. The likes of Ben Affleck's Batman and Superman make sense to compare himself to, given their the biggest names in the DCEU alongside Wonder Woman, though it's his discussion of Aquaman that proves the most interesting. The pilot for Peacemaker saw Cena's character specifically and profanely call out Jason Momoa's for his relationship with ocean life, whereas the new video sees him actually give him some respect for his muscled stature and the difficulty that would come from achieving that underwater.
With all of the Justice League, save for Ray Fisher's Cyborg, being directly referenced by Cena's character in the funny video, it also seemingly debunks theories that Peacemaker is set after The Flash's reported DCEU reboot. Though a promotional video doesn't always establish canon for comic book universes, Ryan Reynolds' Deadpool did technically make his Marvel Cinematic Universe debut in the marketing for Free Guy, making it likely that the HBO Max promo likely further establishes the show's canonical nature within the DCEU. Audiences can catch new episodes of Peacemaker on HBO Max on Thursdays.
More: Peacemaker's Villain Reveal Makes The Justice league Look Terrible
Source: HBO Max
The Batman (2022)Release date: Mar 04, 2022
Black Adam (2022)Release date: Jul 29, 2022
The Flash (2022)Release date: Nov 04, 2022
Aquaman and the Lost Kingdom (2022)Release date: Dec 16, 2022
Shazam! Fury of the Gods (2023)Release date: Jun 02, 2023
Thor is A Better Character Without Mjolnir, And Marvel Knows It
About The Author
Share this news on your Fb,Twitter and Whatsapp