Movie/tv News
Pokémon Legends: Arceus Is Being Streamed Before Game's Release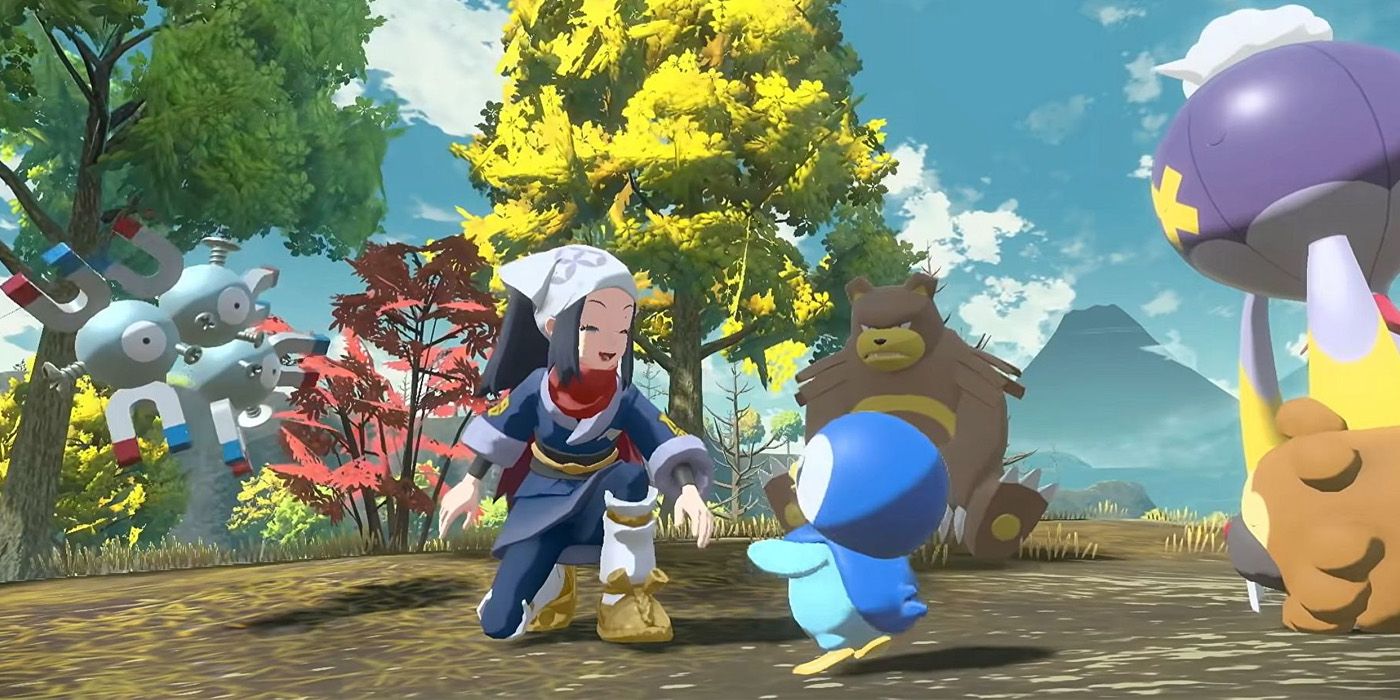 Pokémon Legends: Arceus is being streamed on Twitch less than a week before its release, causing leaks of the game to spread even further.
Less than a week before the release of Pokémon Legends: Arceus, people are already streaming the game on Twitch prematurely. Leaks have been slipping out for Pokémon Legends: Arceus for some time now, as has been the case for Pokémon games in several generations.
Despite Pokémon Legends: Arceus not being officially released at the time of writing, the whole game has been datamined for everyone to see. This isn't the first Pokémon game to be datamined ahead of release, as the same thing also happened with Pokémon Brilliant Diamond and Shining Pearl in the weeks before its release. But unlike the remakes, the leaks of this new game include things such as the full Pokédex and what new Pokémon will be in Pokemon Legends: Arceus. As always, players should be aware of spoilers when looking up the game if they want to go into it blind.
Related: Every Pokémon In Legends: Arceus' Pokédex, According To Leaks
With Pokémon Legends: Arceus now being streamed on Twitch, it's becoming harder for players to avoid spoilers. According to The Gamer, the title is being shown by small-time streamers in small bursts, getting as many followers as possible, then quickly stopping the stream before Nintendo takes notice. For better or worse, the game is becoming more readily available to players before the official release, and these streams can potentially make spoilers harder to dodge.
Despite these leaks, or perhaps because of them, Pokémon Legends: Arceus is becoming a hotly anticipated title. The buildup to the release of Pokémon Sword and Shield, by contrast, was surrounded with controversy for a variety of reasons. The ripples made from the announcement of the cut National Pokédex in Pokémon Sword and Shield are still present in current games. Yet Pokémon Legends: Arceus hasn't had any major controversies surrounding it. On the contrary, some leaked details and impressions have arguably given the game more good press.
But this isn't to say that leaks are entirely beneficial. They can be harmful to those who wish to go into games blind and experience them for themselves, and some would argue this means they do more harm than good. In this day and age on the internet, spoilers can very quickly spread overnight. Fans that stream the full game before the review embargo is broken can also potentially be caught and punished by Nintendo. But fans who do want to see the leaks might end up getting a fuller picture of the game, which might in turn convince them to buy it themselves. Whether leaks are more beneficial or harmful to Pokémon Legends: Arceus is up to personal interpretation. Either way, it won't be long before the full game is available, and this controversial matter will be done with.
Next: Why Pokémon Legends: Unova Probably Won't Happen
Pokémon Legends: Arceus will be available for Nintendo Switch on January 28th, 2022.
Source: The Gamer
Skyrim Is Once Again Its Most Immersive With SE Update To Requiem
About The Author
Share this news on your Fb,Twitter and Whatsapp