Movie/tv News
Professor X Battles Marvel's Ultimate Sentinel in Epic Fan Art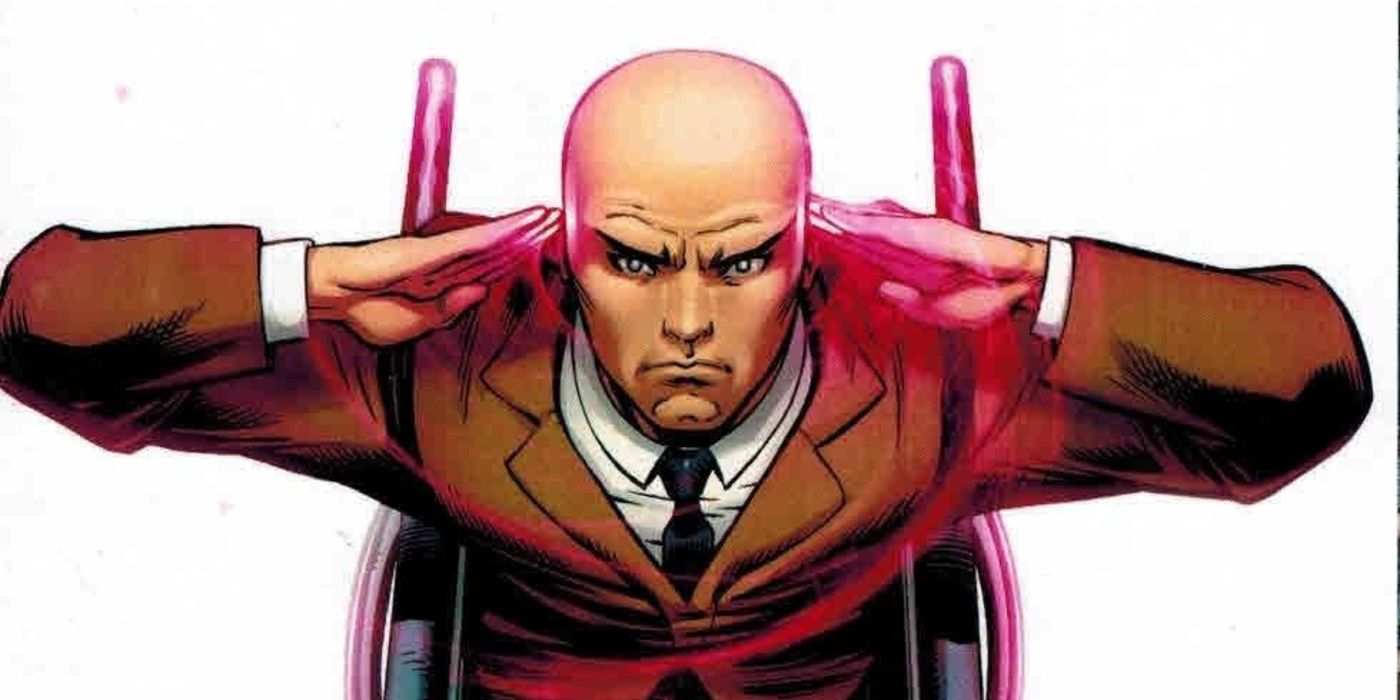 Professor X has guided generations of X-Men and is one of Krakoa's founders. Now he's ready to defend the country against Nimrod in epic new fan art!
In an epic new piece of fan art, X-Men leader Professor X battles Nimrod, the ultimate Sentinel. New York City-based artist Andrew Drilon shared the piece, showing one of the founders of Krakoa primed for battle against Nimrod. Drilon's piece also spins out of events currently unfolding in the X-Men family of titles, namely Inferno.
The X-Men were born out of Professor Charles Xavier's dream of harmony between humans and mutants, which has brought him and the X-Men into conflict with not only humanity, but other mutants such as Magneto or Apocalypse. An Omega level mutant and one of the most powerful telepaths who ever lived, Professor X has guided generations of mutants through his various schools and teams. During the House of X/Powers of X series, Professor X joined forces with Magneto and others to form the nation of Krakoa, an island paradise where mutants could live freely without worry of prejudice or interference from the outside world. All was well on Krakoa for a short while, but long buried secrets are now coming to light, causing the cracks in the nation's foundation to be exposed. Recently, in Inferno, Professor X and Magneto fought Nimrod, the ultimate Sentinel, who was being used by the Orchis, an anti-mutant organization. Now, Andrew Drilon has created a stunning new piece of fan art that captures this explosive confrontation.
Related: Even X-Men Fans Miss the Difference Between the Two Greatest Psychics
In a post to Twitter, Andrew Drilon shared the piece, introducing it with a quote form Inferno #4: "You have to ask yourself…how much will others have to pay when your actions put their lives on the line?" The art shows Nimrod in the background, his arms outstretched to the reader. His fingers are closing in on Professor X. Decked out in his Krakoan gear, complete with Cerebro helmet, Professor X is ready to hopefully make short work of Nimrod. Fans have responded well to the piece, with 300 likes and more than 50 retweets.
Andrew Drilon's piece is amazing, perfectly capturing Professor X, and it works on several levels. Not only does it reflect actual events occurring in the comics, but it is also a deep reflection of Professor X's character, particularly since House of X/Powers of X. Professor X has long been viewed as a mostly benevolent father figure, watching over generations of mutants. Yet in recent years, especially following Krakoa's founding, Professor X has become more aloof. The quote Drilon chose to use reinforces this—Professor X has sent teams of X-Men into the field before, and not all of them came back alive. He has must live with that guilt, and this same guilt may be what drives his actions on Krakoa.
Nimrod has made life miserable for the X-Men and mutants in general, with glimpses of the future proving him to be their most dangerous enemy ever. Andrew Drilon's stunning piece of fan art perfectly captures the level of threat that this ultimate Sentinel poses to Professor X and his X-Men.
Next: Professor X's Weirdest Variant Merges the X-Men Leader with M.O.D.O.K.
Source: Andrew Drilon
11 Versions Of Spider-Man Unite In Multiverse Fan Art
About The Author
Share this news on your Fb,Twitter and Whatsapp