Movie/tv News
Redeeming Love Review: A Handsome Production Masks Troubling Ideas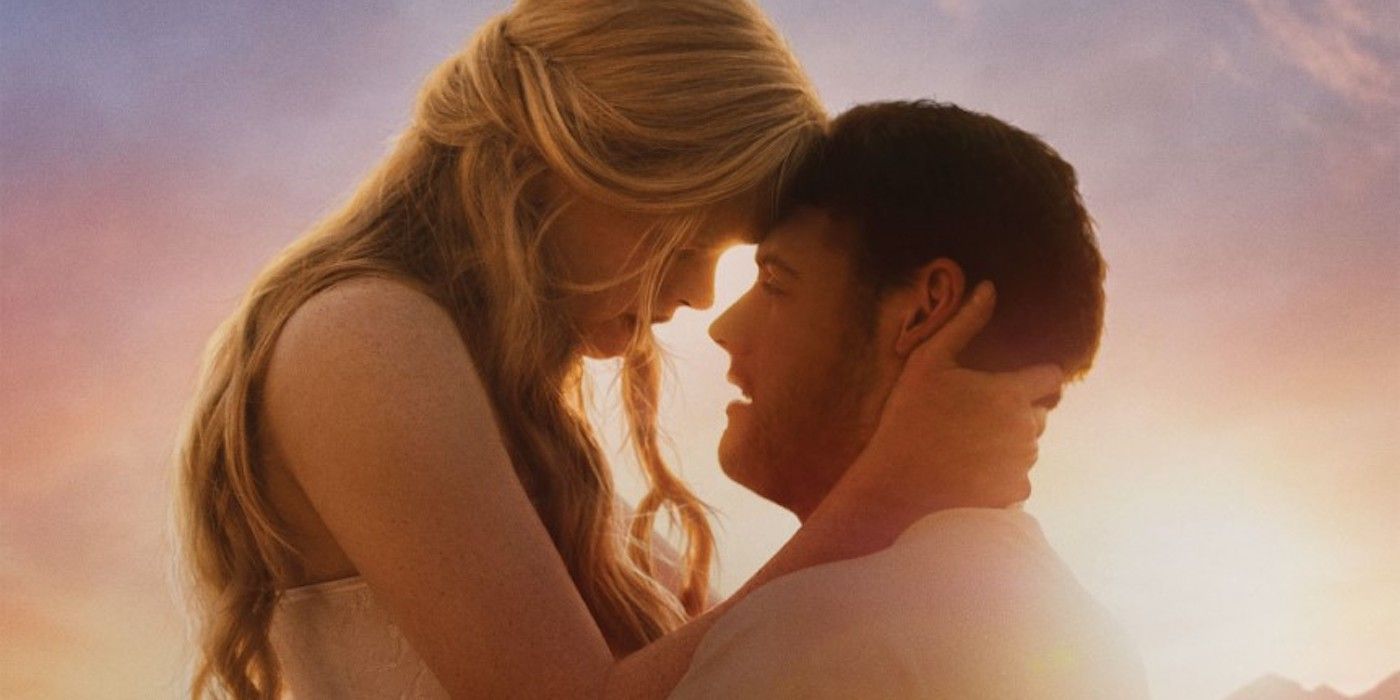 Redeeming Love, a film adaptation of the bestselling novel from Francine Rivers, is very simple. It is a story about a man unwaveringly loving a complicated woman as she slowly opens up her heart to him and God. How much tolerance one has for preachy material will matter as the novel, and the film, are inspired by the Bible's Book of Hosea. Redeeming Love is about believing in God's will, patience, forgiveness, devotion, and the central theme is the redeeming love of God towards sinners.
Redeeming Love follows Angel (Abigail Cowen), a young woman living and working at a brothel run by a woman called Duchess (Famke Janssen). One day, a well-to-do farmer, Michael (Tom Lewis), prays for God to provide him with a partner. Later that day, Michael spots Angel as she takes a walk through town. Struck by her beauty, Michael takes this occurrence as a sign that God heard his prayers, and thus he begins to pursue Angel. She, however, is not devout; in fact, she renounced God long ago. Despite her protests, Michael insists on marrying her, showering her with love and affection. Angel must overcome her demons to find trust in God again, repent, and forgive herself.
Related: Every Movie Coming To Theaters In January 2022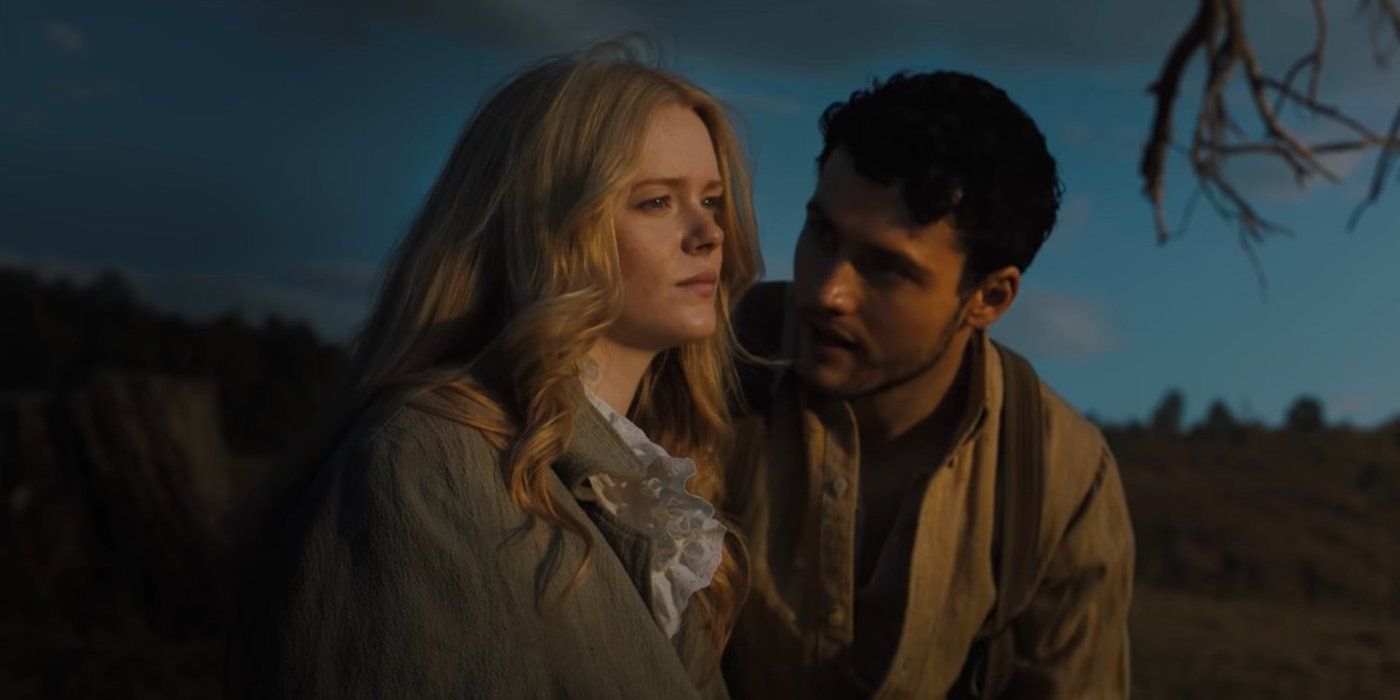 If viewers can stomach the notion that Angel and her experience with being a sex worker (by force and by choice) are sinful, then Redeeming Love can be tolerated. Audiences who cannot accept a story that centers on a woman being harshly judged for being a sex worker may find the film really tough to sit through. As someone who has overcome many outdated notions in period dramas for the sake of enjoying them, Francine Rivers' tale is hardly as offensive as it could have been. The film, adapted by Rivers and directed by D.J. Caruso, plays it very safe. Redeeming Love pulls back a bit on the acidity the book has about sex work and the notion of forgiving women who are forced into this line of work, but it still feels grossly outdated.
In hindsight, the book should have been adapted many years ago, perhaps at the height of its popularity. However, with historical romantic dramas having a bit of a resurgence in American culture, it makes sense that Redeeming Love would be adapted for the Christian fanbase that hungers for their own "I burn for you" period drama. While there is the tension around Angel's work and the debts she owes, the film meekly skips around the more unsavory issues to focus on the more sentimental story about unconditional love. Abigail Cowen and Tom Lewis (in his film debut) have zero chemistry. Cowen does well in her role of the hardened Angel (whose real name is Sarah) and she has a very chilling presence. It is a disturbingly calm demeanor better suited for villains or X-Men's Jean Grey, but she shows an impressive range as her character settles into life as a farmer in the valley. There is a brightness to her aura that materializes out of nowhere partway through the film that highlights a very carefully constructed performance, one that is perhaps too good for a story like this.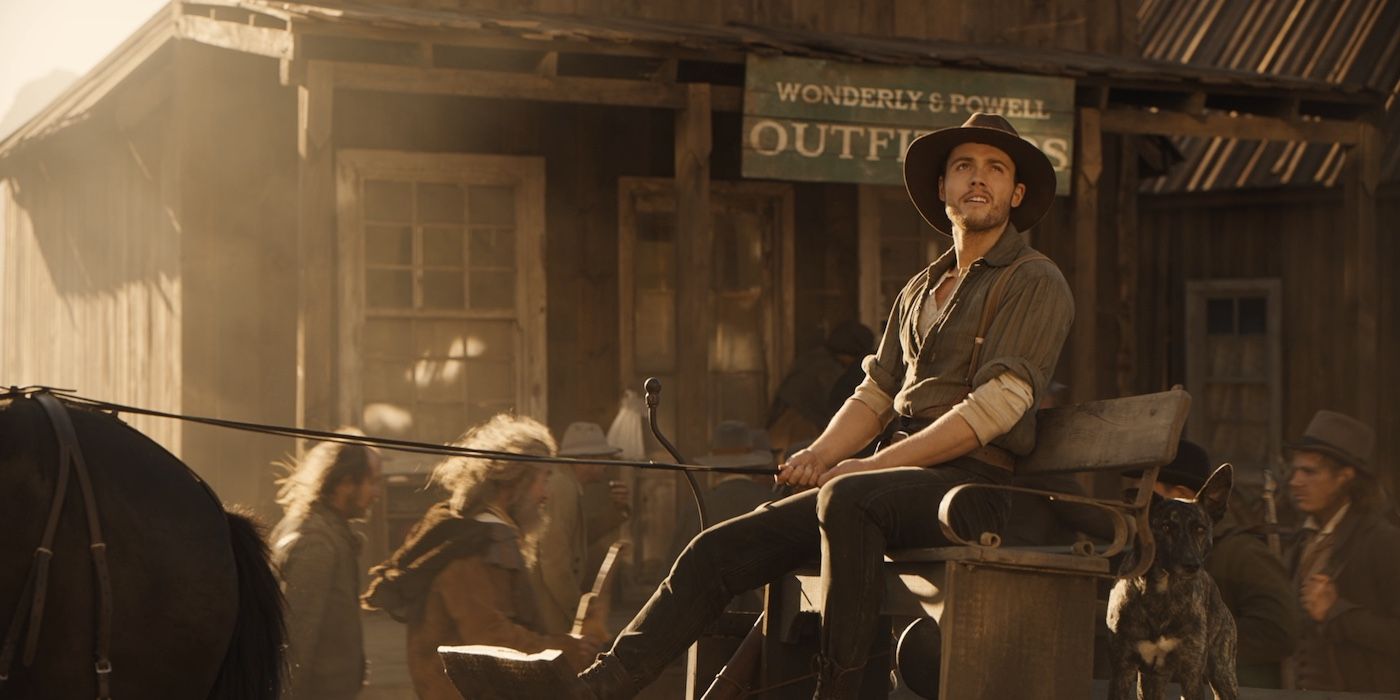 Meanwhile, Lewis is predictably one-note. His character doesn't change or grow, remaining steadfast as a devout Christian placing a great deal of faith and belief in God. Perhaps one facet of the book that doesn't quite translate onscreen is Michael's open communication with God. Michael just comes across as a rather obsessive, yet sunshine-infused hopeless romantic. While Michael is lacking in the personality and chemistry department, Lewis has a certain energy that will serve him well. The film is surprisingly very well made, with seemingly no expense gone wasted. Despite the actors feeling a tad bit too modern for their respective roles, especially Eric Dane and Famke Janssen, the sets feel appropriately detailed and are aided by beautiful scenery courtesy of South Africa, which is a stand-in for 1850s California. However, jarring, modern-day music yanks one out of the past. Opting for a traditional score would have served the film better, and would have given it the timeless feel it so desperately wants.
Overall, the film takes advantage of the crisp quality of modern cameras, but transports viewers to the sun-drenched atmosphere of period dramas. It's a shocking feat from the director of xXX: The Return of Xander Cage. Redeeming Love has a cinematic quality that one needs for a deeply sentimental and old-fashioned story such as this, but it lacks nuance and is not as refined a story as it could be. It lacks subtlety, it has a gross misunderstanding of what unfaithfulness is, equates sex work to sin, but it is reflective of the story Rivers wrote. For what it is, and for who it is for, Redeeming Love is in its own way an effective showing of the power of love. Undoubtedly, however, a more compelling romantic drama about a woman finding peace with herself could have been told.
NEXT: Cyrano & 9 Other Great Modern Adaptations Of Classic Literature
Redeeming Love released in theaters on Friday, January 21. The film is 134 minutes long and rated PG-13 for mature thematic content, sexual content, partial nudity, and strong violent content.
Share this news on your Fb,Twitter and Whatsapp