Movie/tv News
Star Wars Admits 'Darth Vader is Anakin' is The Galaxy's Dumbest Secret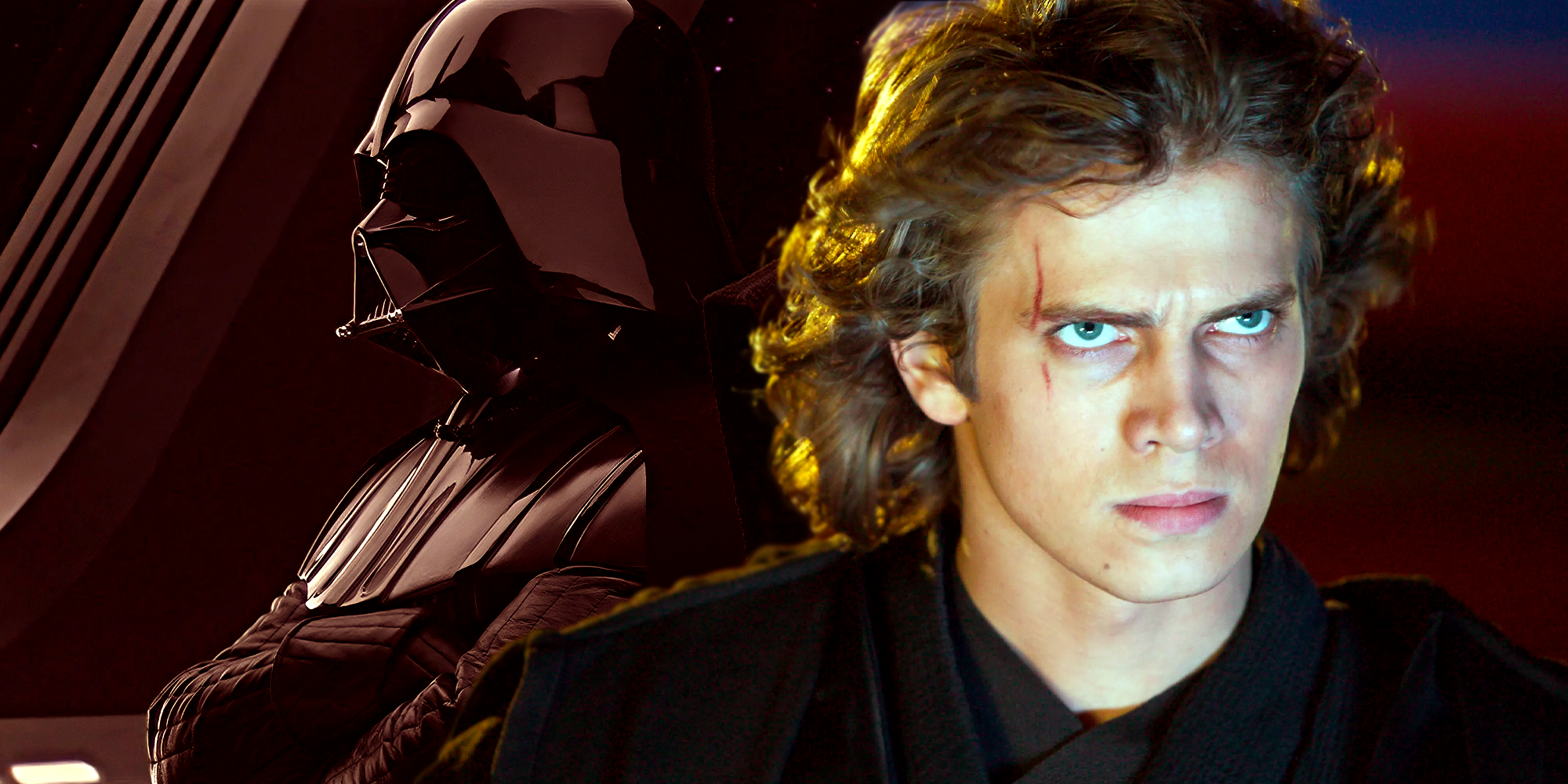 Star Wars just revealed another character who knew Darth Vader's past as Anakin, which begs the question, who else knows the truth?
Warning! Spoilers for Star Wars: Darth Vader #23 by Marvel Comics below
Another notable Star Wars character has revealed they know Darth Vader's identity, as Sabe tells the villain that she's been aware he's Anakin Skywalker for some time. In Star Wars: Darth Vader #23 by Marvel Comics, Darth Vader's fight against the Crimson Dawn continues. However, despite his best attempts to convince Sabe otherwise, she makes a great case about how his secret identity isn't as hidden as he might believe.
Famously, Anakin Skywalker was the prophesized Chosen One, as he was said to bring balance to the Force and take out the Sith once and for all. But, despite being trained by Obi-Wan Keboni, Palpatine convinced Skywalker to join the dark side, as he transformed into the Sith Lord Darth Vader. While Vader's real identity has been kept a secret to most across the galaxy, with the exception of a few choice people, the newest issue of Star Wars: Darth Vader reveals that another notable person knows the truth about his time before joining the Sith that even surprises him.
Related: Star Wars Explains Why Poe Dameron Got Away with His Last Jedi Mutiny
In a new preview of Star Wars: Darth Vader #22, by Greg Pak, Raffaele Ienco, Carlos Lopez, and VC's Joe Caramagna, the issue picks up immediately following the reveal of Sabe, Padme's former handmaiden, admitting she knows Vader is Anakin Skywalker. Vader tries to convince her that Anakin is dead – which is both true and untrue – but Sabe reveals she knew what Padme knew and that she can't be fooled by his attempts to tell her otherwise.
Sabe explains that Padme told her Anakin Skywalker spoke of order, which lines up with the Sith's obsession with it. She also tells him after he ripped open her tomb on Naboo to find out how she died, as well as the fact the murderous Sith hasn't killed her, made her piece together his secret past identity as Anakin Skywalker. The preview ends with Sabe trying to convince Vader to help her take down a corrupt Crimson Dawn-influenced governor to free refugees, referencing his failure to free his mother as a child from similar circumstances, hitting him where it hurts, telling him, "I'll get the chance to prove that Padme was right about you."
The tense moment between Sabe and Darth Vader shows that his past as Anakin Skywalker wasn't the secret he believed it to be. At this point in the timeline, Luke Skywalker, Emperor Palpatine, Yoda, Obi-Wan Kenobi (Force Ghost), Ahsoka Tano, and Admiral Thrawn all knew who he was before becoming the villain – but all kept it a secret for their own reasons. However, the reveal that Sabe knows shows that the secret isn't as well-guarded as Darth Vader would like. While a select few would only know Darth Vader's secret identity until the entire galaxy learns about it ahead of the events of Stars Wars: The Force Awakens, the cracks in its secrecy were already well on their way to breaking long before that. Star Wars: Darth Vader #23 is in comic book stores on Wednesday.
Next: Every Star Wars Character Who Knew Anakin Was Darth Vader
Green Lantern vs Darkseid Will Settle the Future of the Universe
About The Author
Share this news on your Fb,Twitter and Whatsapp