Movie/tv News
Stephen King's Upcoming Book Rattlesnakes is a Cujo Sequel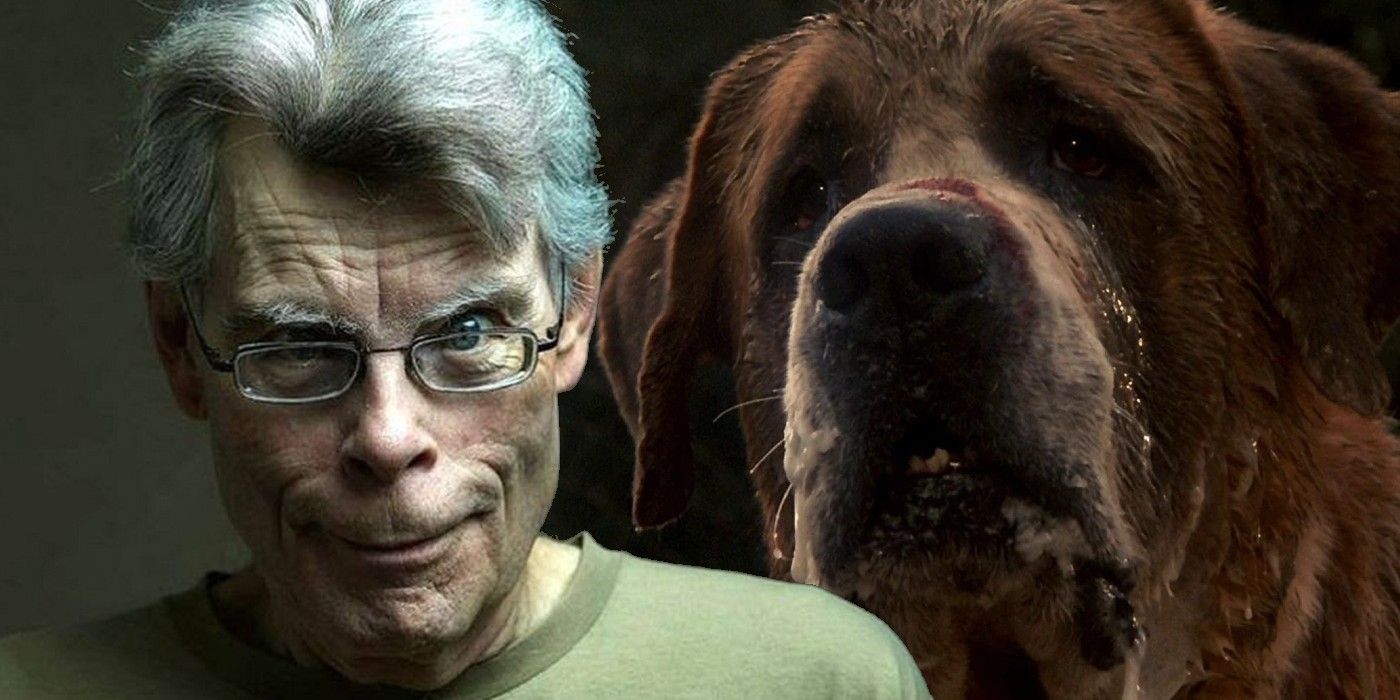 Legendary horror author Stephen King says that he's written a novella called Rattlesnakes, which is a sequel to his bestselling 1981 novel, Cujo.
Renowned horror novelist Stephen King has revealed that his upcoming novella Rattlesnakes is actually a sequel to his 1981 book, Cujo. King's career has produced an enormous quantity of novels, short stories, screenplays, and more, with the best-selling author more than capable of writing in genres beyond horror as well. At age 74, King shows no signs of slowing down, with a new novel expected in September as well as a film adaptation of Salem's Lot.
Yet despite the tremendous volume of King's creations, several specific titles are immediately recognizable not just by fans but also by the general public. The Shining is one such example, as are IT and Carrie. To arguably a slightly lesser degree, Cujo is widely known, though its 1983 film adaptation didn't exactly blow audiences away. Still, the film performed reasonably well even though it couldn't match the book's success. With its dark look at a family held hostage by a rabid dog, Cujo remains a story unlike any other. Surprisingly enough, it hasn't been given a chance for a big-screen reboot, but that doesn't mean that King has put the story behind him. It seems there's more Cujo on the way – at least on the page.
Related: Most Anticipated 2022 Horror Movies (Still To Come)
While speaking with Bloody Disgusting recently, King teased his upcoming novella Rattlesnakes. The plot involves two four-year-old twins who fall into a rattlesnake pit, and King referred to this "long story" as a sequel to Cujo. Check out his full quote below for some very early information about the sequel:
"I just wrote a long story called Rattlesnakes. And it involves, at one part, twins who are only four years old… falling into a rattlesnake pit. And the snakes get 'em. It's a terrible scene. This novella that I've just written, Rattlesnakes… is actually a sequel to Cujo."
It's not every day that King writes sequels to his novels, but when it does happen, fans are understandably full of questions. Unfortunately, at present, this is the most that's known about Rattlesnakes. It's hard to imagine exactly how the novella could be a sequel to Cujo, given that the titular St. Bernard was killed at the end of the original novel. That being said, the novel does reveal that the location of the rabbit hole where Cujo was bitten by a rabid bat was never discovered. This could very well mean that Rattlesnakes has this link to the original novel. Whatever the case, the fact that there's a sequel to Cujo on the way is sure to excite more than a few fans.
King also didn't reveal when Rattlesnakes would be released, which is a bit frustrating considering how popular Cujo remains. And of course, the arrival of a sequel novella offers the potential for a film franchise, though this might be looking a little too far forward for the time being. Few authors have the staying power and continuous creativity as late into their careers that King does, however, meaning that it's never too late to revive one of his hits.
Next: Firestarter 2022 vs 1984 Movie: Which Is The Better Stephen King Adaptation?
Source: Bloody Disgusting
The Family Chantel: Why Chantel & Pedro Might Be Headed Towards Divorce
About The Author
Share this news on your Fb,Twitter and Whatsapp