Movie/tv News
The Office: Ed Helms Recalls The Most Daunting Scene To Film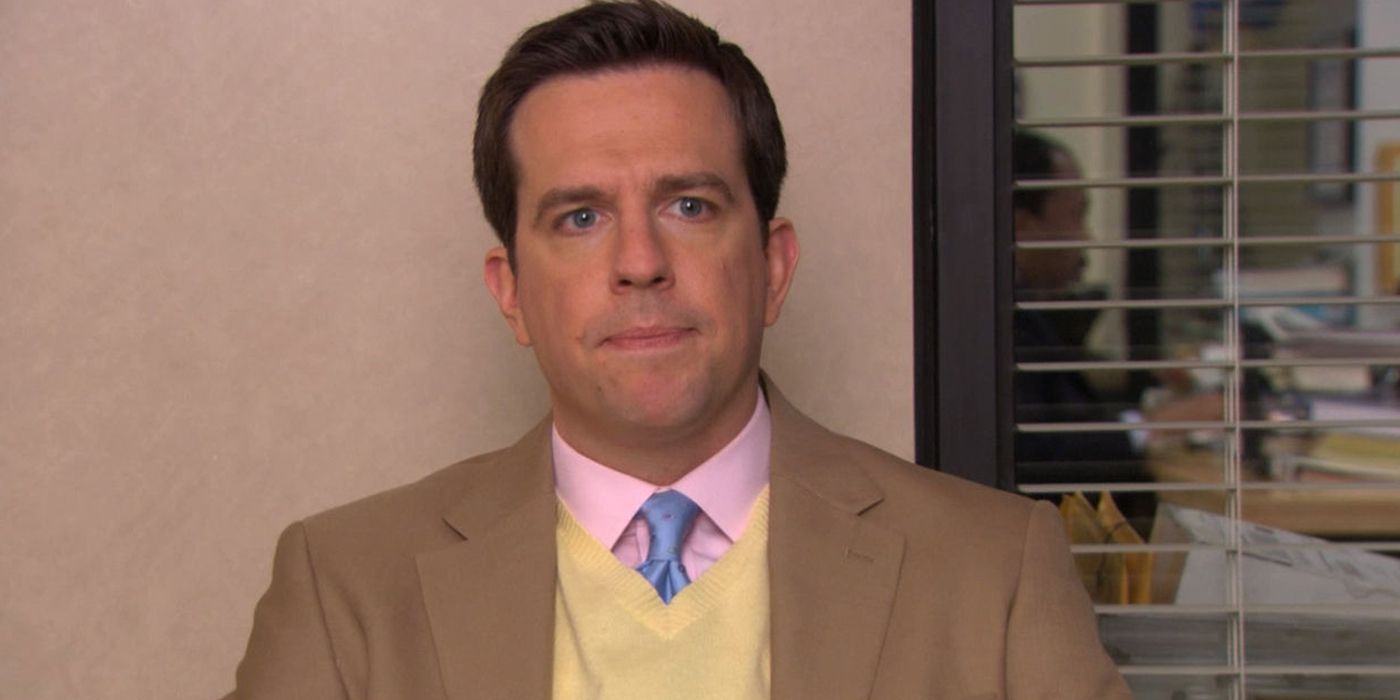 Ed Helms opens up about the scene he found most "daunting" to film during the production of The Office, in which he starred as Andy Bernard.
Ed Helms has revealed the scene he found most "daunting" during his time on The Office. The 47-year-old actor and comedian played the part of Andy Bernard in the hit NBC sitcom for almost seven years, joining the series from its third season. Based on the iconic British show created by Ricky Gervais, the US iteration made its debut in 2005 under the guidance of Greg Daniels.
Though Helms has appeared in starring roles in a number of major comedy titles such as The Hangover trilogy and We're The Millers, he remains perhaps best known for his stint in The Office. Joined by blossoming Hollywood A-listers like Steve Carell, John Krasinski, Jenna Fischer, and Rainn Wilson, the sitcom continues to offer an abundance of entertainment for viewers nearly 9 years after its conclusion. Perhaps one of the show's most beloved scenes occurred in the season 3 episode "The Return," in which Dwight's absence from the office sees prankster Jim Halpert make Andy his new target. What was intended as a harmless joke to hide his phone in the ceiling quickly escalates after Andy is unable to pinpoint the unending ringtone, ultimately resulting in him loudly berating the entire office and punching a hole through a wall.
Related: The Office: Why Steve Carell Didn't Like Filming "The Dundies"
Now, in an interview with Office Ladies (via Showbiz CheatSheet), Helms revealed that the iconic season 3 scene was his most "daunting." Speaking with former co-star Angela Kinsey, Helms said while it was "very exciting," he felt a lot of pressure not to "screw up the punch." Despite his worries, Helms said that they captured the shot after only a few takes, though he did damage his knuckles in the process. Check out his full comments below:
"I remember it was my first time doing anything that qualified as a stunt […] There was a whole little meeting about how they were going to score the back of the sheetrock so that my hand went through easier. And then they were gonna put up … they fixed a pad onto the inner wall so that when my hand went through, I wouldn't hit wood or aluminium or anything. Also, they had multiple planks that they could stick up just so we could do multiple takes."

"That was one of those scenes for me, in a very early one, and something that I think was very exciting but also kind of daunting. And I really didn't want to screw up the punch […] I didn't want to get it wrong … there were a lot of kind of wind-ups to practise, practise swings. I think we did two, two takes or so and I skinned up my knuckles. There was a pad in there, but I think breaking through the sheetrock skinned up my knuckles. So, yeah, that was pretty intense."
Nine years may have passed since the final episode aired, The Office remains one of the US's most globally appreciated comedy shows. Acting as a launchpad for a number of incredibly successful acting careers, the show continues to be watched and enjoyed by audiences new and old. Though "The Return" certainly has one of the show's most memorable scenes, Helms also features heavily in a number of other Office classics, like season 6's "Gossip," in which Andy joins Michael and Dwight in performing parkour moves around the office, and the season 5 episode "Stress Relief," in which Andy and his co-workers participate in an absurd first aid class.
With the huge global success that The Office achieved early on, it's understandable that Helms would feel pressure to get the punch scene right, particularly as a new cast member in season 3. Despite his concerns early on, Helms quickly rose to become one of the show's most beloved characters, known for his comedic love rivalry with Dwight, continuous attempts to win the favour of Michael, and his insistence on calling Jim the 'Big Tuna'. While he has certainly gone on to star in a number of other major shows and features, Helms will perhaps not be too disappointed if his most iconic role goes down in history as Andy from The Office.
More: The Office: All The Clues Toby Was The Scranton Strangler
Source: Office Ladies (via Showbiz CheatSheet)
90 Day Fiancé: Jasmine Reveals Her Views On Racism Amid Alina Scandal
Share this news on your Fb,Twitter and Whatsapp