Movie/tv News
The Santa Claus Legend Gets a Dark Twist in New AfterShock Series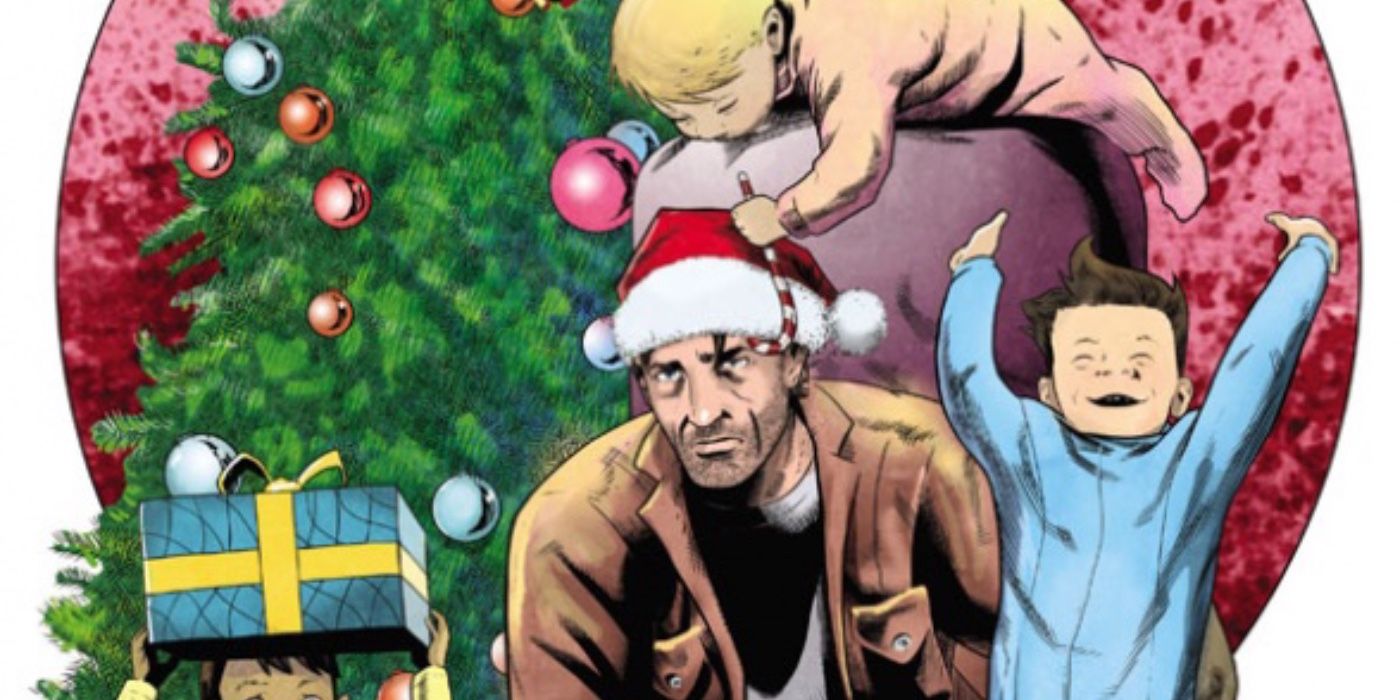 The Santa Claus legend is about to get a crazy dark and twisted makeover in a new series from AfterShock Comics, titled "The Naughty List."
Warning: Contains preview images for The Naughty List #1!
The Santa Claus legend gets a dark and twisted makeover in a new series from AfterShock Comics titled The Naughty List. The title marks the comic book writing debut of screenwriter and novelist Nick Santora and will be illustrated by Lee Ferguson. It's colored by Pippa Bowland and lettered by Simon Bowland. The first issue goes on sale in print and digital on April 27.
Since 2015, AfterShock has produced some of the most exciting and challenging comics in North America. In seven short years, the company has attracted not only some of the industry's top creators but also helped nurture new talent as well. Now, AfterShock is tackling the Santa Claus legend in The Naughty List. Nick Santora, the book's writer, comes to comics with an extensive background in novels and screen writing, having worked on television shows such as Scorpion and Breakout Kings; Santora also co-wrote 2008's Punisher War Zone, directed by Lexi Alexander, starring Ray Stevenson. Now, Santora will team up with artist Lee Ferguson, who worked on Sympathy for No Devils, also for AfterShock, to bring readers a unique and dark look at the Santa Claus legend in The Naughty List.
Related: New AfterShock Series Pits High Schoolers Against a Dark Conspiracy 
In a press release on AfterShock's website, the publisher revealed an exclusive first look at the series, including a look at the covers and preview art, shared below. The Naughty List reimagines Santa as "a bitter immortal who has outlived his family" named Nicholas Sinterklass. Sinterklass keeps a "Naughty List" and the book kicks off when the List falls into the wrong hands, and Sinterklass must get it back before it can be used for "nefarious reasons." The preview pages showcase Ferguson's beautiful artwork, showing Sinterklass in happier times. Santora, who in the press release described himself as "not really a comic book guy," explained that the inspiration for The Naughty List grew out of his love of the Christmas season. Santora is "perplexed" when he hears people describe the season in negative terms, calling it "a great time of the year." This dichotomy will inform The Naughty List.
Over the past decade, a growing fascination with the darker aspects of Christmas has taken root in popular culture; 2015's Krampus has quickly become a cult hit and Grant Morrison and Dan Mora's Klaus reimagined Santa Claus as a "sexy" shaman. Part of the appeal of these books and films is they tap into the very criticisms of the Christmas season Santora describes. Christmas is a contradictory holiday, one that can be magical for some and stressful for others, and today's materialist/capitalist society does little to assuage this. Titles such as The Naughty List are holding a mirror up to modern society's fascination with the Holiday season, although it will, according to Santora, be "Christmas [getting] tough and [punching] back."
The legend of Santa Claus is known all over the world and this story will soon get a dark and twisted spin a new series from AfterShock Comics, titled The Naughty List.
Next: DC Confirms Santa Clause is a Speedster Faster Than Any Flash
Source: AfterShock Comics
The Avengers Helicarrier Gets Its Weirdest Transformation in Dark Ages
About The Author
Share this news on your Fb,Twitter and Whatsapp