Movie/tv News
What Are Silent Instagram DMs & Why Should We Send Them?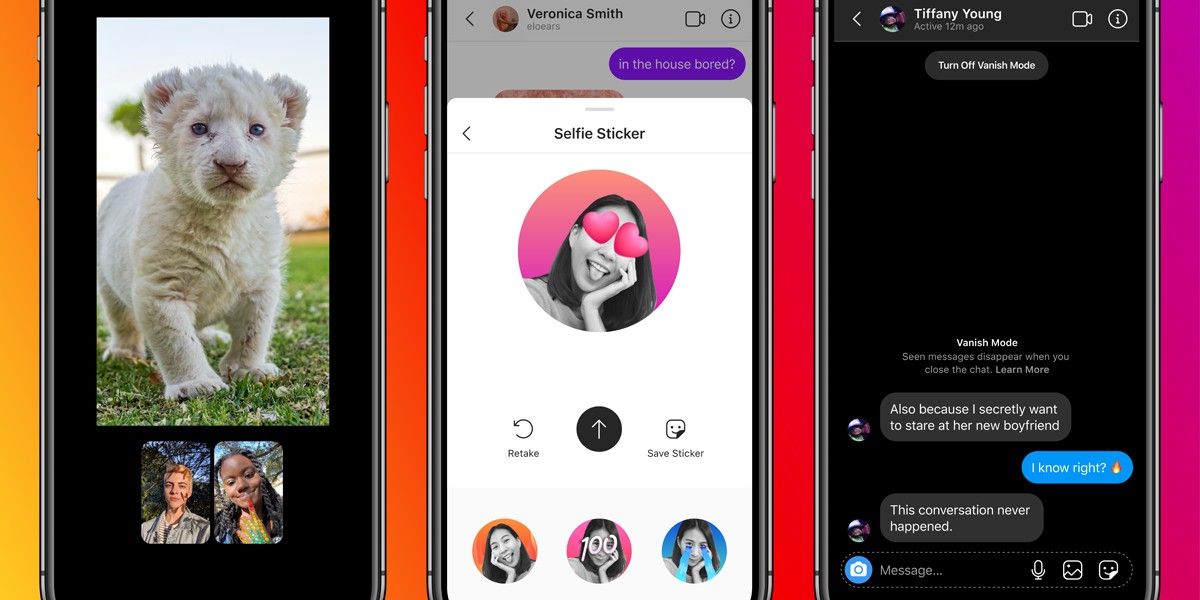 Instagram has a feature that lets users send direct messages without notifications, and it could benefit busy users hoping for better app management.
Instagram is one of those apps that most mobile users have a hard time taking a break from, whether it's because of scrolling through posts on their feeds or constantly checking their direct messages (DMs). Although most social media platforms are designed to increase user engagement, there are features users can fiddle with to fine-tune Instagram to work better. Of course, most of these settings can be modified by the people receiving content. There's also a way for senders to do their busy contacts a solid by shooting non-urgent messages in a non-disruptive manner.
Instagram users can now send 'silent' DMs without triggering a notification on a recipient's device. Instead, messages sent using the new feature will go into a person's DM thread and can be accessed and read when a user manually taps their DM inbox and opens the specific chat thread shared with the sender. This practical function not only gives users better control of their Instagram DMs but also encourages users to be more conscientious about their messaging etiquette.
Related: How To Use Android's Focus Mode To Avoid Distracting Notifications
To send a silent DM, launch the Instagram app and tap the DM inbox icon on the top-right corner of the screen. Next, search for an Instagram handle to send a message using the search bar or tap on an existing chat thread in the inbox. Once in the chat thread, type '@silent' in the text box. Simply typing the @ sign should trigger a pop-up that says 'Send message without a notification'—on some phones, tapping the pop-up will automatically populate the text box with '@silent.' Next, type a message as normal and hit 'Send.'
Why Send A Silent Instagram DM?
Silent DMs also work on Instagram desktop and in Instagram group chats. Typing '@silent' in a thread with multiple people before the actual message lets someone communicate with those who are potentially busy with important tasks without unnecessarily disrupting their day. Do note that silent DMs only work when Instagram isn't actively open on the device. Users may receive notifications while Instagram is in use.
Making it a habit to use '@silent' when sending a not-so-important Instagram DM is helpful for both the sender and the receiver of messages. Senders can shoot Instagram DMs right when they think of something to say and not have to worry about catching the other person at an inopportune time. The perks for the message recipient are more critical and maybe even more crucial in certain situations. Sending an Instagram DM using the silent tag saves users from being tempted to check Instagram while at work. It also lets users receive messages regardless of time zone and enjoy uninterrupted sleep at night. For Instagram users with a sizeable following on the app, this could help cut down on inbox noise and focus on time-sensitive messages.
Next: Cutting Down The Noise on Facebook Messenger: Mute, Ignore, or Block People
Source: Distractify
The Avengers Helicarrier Gets Its Weirdest Transformation in Dark Ages
About The Author
Share this news on your Fb,Twitter and Whatsapp